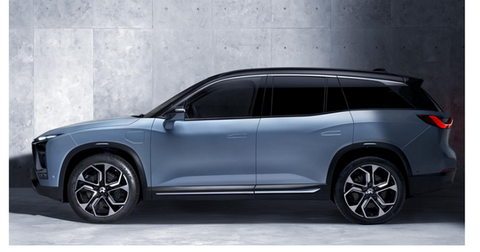 Why Tomorrow's ES6 Car Launch Event Is So Important for NIO
By Jitendra Parashar

Updated
NIO
In the previous part of this series, we looked at Chinese electric car company NIO's (NIO) recent stock price movement. Its stock has risen by about 10.9% in the second week of December as of Thursday. Investors' high expectation from its upcoming vehicle (XLY) launch event on December 15 might be driving its stock up this week after it witnessed a 9.3% drop in the previous week. In this article, we'll discuss why ES6 is so important for the company.
Article continues below advertisement
ES6 launch event
NIO and the popular US car company Tesla (TSLA) both make only electric vehicles (or EV) unlike General Motors (GM) and Ford (F), who primarily make gasoline-based vehicles along with a few EVs. This is one of the reasons many refer to NIO as "China's wannabe Tesla."
TSLA's Model 3 has played an important role in expanding the company's consumer base as well. It could play a critical role in its future profitability. In October, Tesla pleasantly surprised investors and Wall Street analysts by reporting adjusted earnings of $2.90 per share in the third quarter. Analysts were expecting the company to report adjusted loss of $0.19 per share in the third quarter. TSLA expects its high volume Model 3 production and improved deliveries to help it sustain profitability in the future with the help of economies of scale.
NIO's ES6 is expected to be priced lower than its ES8 car model, and the company is expecting it to be a popular mass-market EV in China. The ES6 could help NIO in the same fashion as Model 3 is helping Tesla. Overall, NIO's success in the near future is linked to the success of the ES6 car model, which is why tomorrow's launch event will be closely watched by NIO investors.
NIO was listed on the New York Stock Exchange in September 2018. Alibaba (BABA) and Baidu (BIDU), other large Chinese companies, have been listed on US exchanges since 2014 and 2005, respectively.
In the next part, we'll find out what Wall Street analysts are recommending on NIO stock before its ES6 launch event.