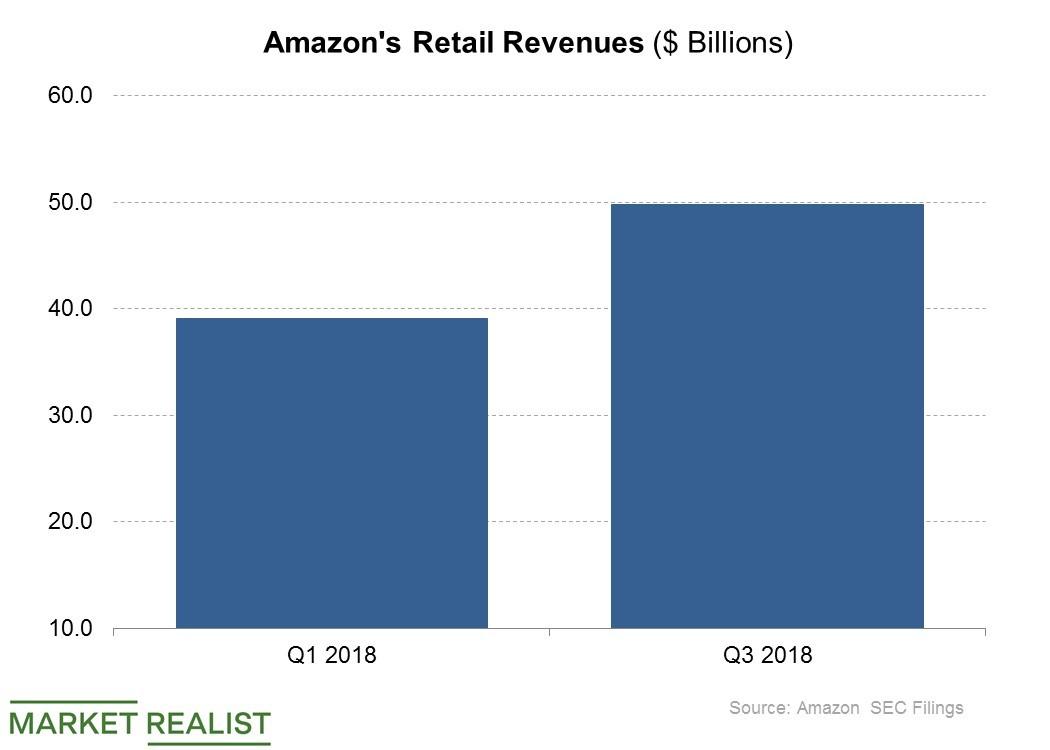 Why the Prime Program Matters to Amazon
By Neha Gupta

Jan. 2 2019, Updated 7:30 a.m. ET
A mover of Amazon's retail business
While it might be a while before we learn how much money Amazon (AMZN) makes through its Prime membership program, the program is a big deal for the company. It's a big mover of Amazon's retail business.
On average, Prime members spend $1,400 annually on Amazon shopping compared to just $600 spent by regular Amazon shoppers, according to data from Consumer Intelligence Research Partners. The data show that a single Prime member is worth more than twice as much as a regular retail customer for Amazon.
Article continues below advertisement
Amazon's retail revenue rose 27%
Amazon generated $49.8 billion in retail revenue in the third quarter, representing an increase of 27.4% YoY (year-over-year). Alibaba's (BABA) retail revenue rose 38% YoY in the third quarter. Traditional retailers Walmart (WMT), Target (TGT), and Costco (COST) reported revenue increases of 1.4%, 5.6%, 10.3% YoY, respectively, in their most recent quarters.
Prime subscription options
In what appears to be an attempt to onboard more Prime members, Amazon has created several Prime subscription options, including a monthly plan as well as a plan designed specifically for students. Amazon is also extending Prime's benefits. The company offered the free delivery of goods to nonmembers in the United States this holiday season in what looked like an attempt to provide them with a taste of Prime to see if they would sign up.
Amazon disclosed in April that there were more than 100 million Prime subscribers worldwide.