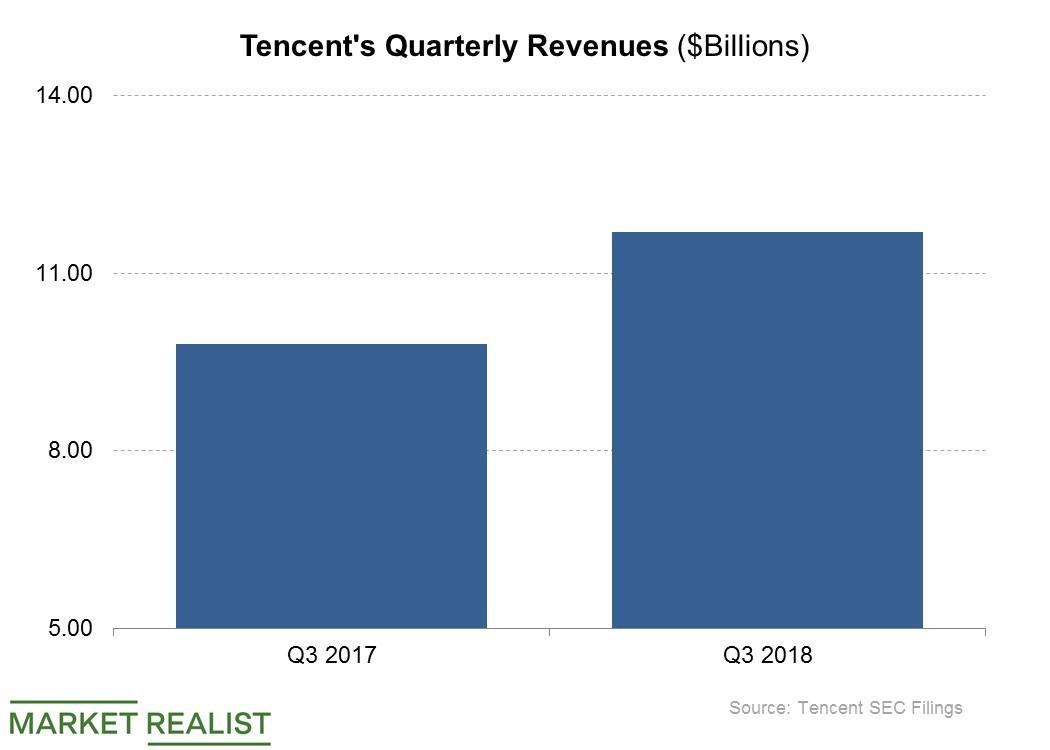 Why Tencent and Line Are Teaming Up
By Neha Gupta

Dec. 17 2018, Updated 5:40 p.m. ET
Serving Chinese visitors to Japan
Tencent (TCEHY) and Line, a Japanese chat and payments app operator, are joining forces on mobile payments in Japan. The partnership means that Tencent's WeChat Pay will be accepted at business locations that use Line's checkout system.
The partnership with Line could help Tencent reach more Chinese tourists visiting Japan with its WeChat Pay service. Japan had about 7.4 million Chinese tourists in 2017, representing an increase of 15% from the previous year, according to the Japanese government's figures. Tencent's WeChat Pay is already available in Japan at spots such as amusement parks and airports. For Line, the partnership with Tencent could help boost merchant uptake of its point-of-sale solution.
Article continues below advertisement
Following Chinese consumers abroad
Tencent and Alibaba (BABA) are looking to the overseas markets for their mobile payment services that are already dominant in China. They are partnering with overseas businesses to ensure that Chinese consumers can continue using the mobile payment services they are familiar with when they travel abroad. Chinese consumers spent $258 billion on international tourism last year, according to the United Nations World Tourism Organization. Alibaba has recently partnered with SoftBank (SFTBF) and Yahoo Japan to extend the reach of its Alipay service in Japan.
Tencent's profit jumped 30%
Tencent's revenue rose 24% YoY to $11.7 billion in the third quarter. The company made a profit of $3.4 billion in the period, up 30% YoY. Alibaba, Square (SQ), and PayPal (PYPL) reported a revenue increase of 54%, 51%, and 14% YoY, respectively, for the third quarter. Japan is one of the five markets where Square currently operates.