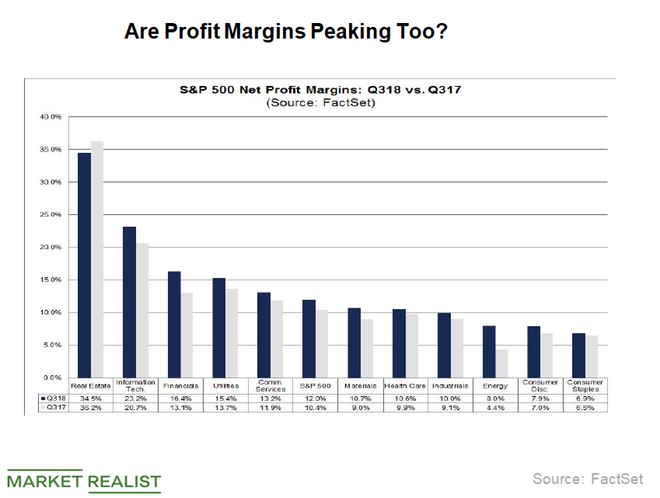 Why Jeffrey Gundlach's Predictions Are Music to Gold Bulls' Ears
By Anuradha Garg

Dec. 14 2018, Updated 6:00 p.m. ET
Jeffrey Gundlach
During an investor webcast on December 11, DoubleLine CEO Jeffrey Gundlach painted quite a bearish picture of stocks, bonds, and the US economy (SPY)(DIA). As reported by CNBC, he said, "It certainly looks like the U.S. [stock market] is going to break down to me and to a lower level."
Article continues below advertisement
Factors weighing markets down
He also said that global economic growth is slowing and weighing on corporate profitability, which should pressure US stocks. He pointed to another dynamic that has been adding to the sell-off in equities, the unwinding of the Fed balance sheet. He says there is a high correlation between central bank balance sheets and global equity markets. Gundlach also cited an Atlanta Fed study that calculates that an unwinding of $600 billion from the Fed balance sheet is equivalent to three interest rate hikes. He added, "Maybe that is what really has gotten things in the wrong way" regarding the recent S&P 500 (SPY) sell-off.
Rather than ascribing any number to the starting of a bear market, Gundlach said he thinks it's more of a mood. He added, "And certainly, the set up for the equity markets look like a bear market going into the middle of this year…the global equity market which is strongly in a bear market at the present time."
Implications for gold investors
Gundlach also believes the bond market (BND) rally has also been impressive because of the stock market's woes on the combination of a rising US deficit and rising interest rates (TLT), which he characterizes as a "suicide mission."
A weakening economy, faltering stock and bond markets, rising debt, and the unwinding of the Fed's balance sheet are usually very positive catalysts for gold prices (GLD)(NUGT). Recently, Gundlach hasn't talked about gold particularly, but back in April, Gundlach had that that gold was a no-brainer.
The Fed's policy path has been one of the key factors weighing on gold prices in 2018. In the next part of this series, we'll look at the Fed's outlook for rate hikes.
Check out How to Profit from the Current Market Uncertainty for more on potential market risks and how to navigate them.