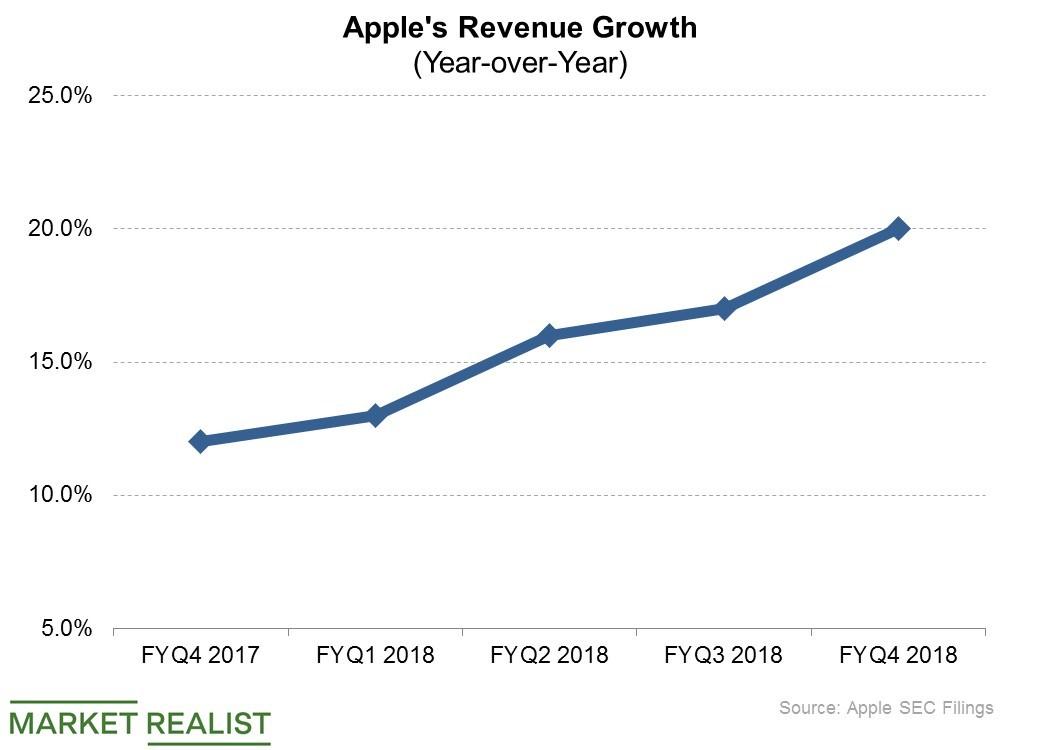 What's Next for Apple after It Builds Its $1.0 Billion Campus?
By Ruchi Gupta

Dec. 4 2020, Updated 10:52 a.m. ET
Is Apple playing it safe?
Apple (AAPL) is planning to invest $1.0 billion in building a new campus in Austin, Texas, which will house up to 15,000 additional workers. Alongside the announcement of the new Austin campus, Apple also revealed its plans to expand its employee base in other regions across the United States, singling out Seattle, San Diego, and Culver City as locations where it wants to expand to more than 1,000 employees each in the next three years.
Article continues below advertisement
Apple's expansion and plans for job creation seem to fit into a narrative that's familiar nowadays. Big technology companies have been making employment pledges in recent years at a time when President Donald Trump has put pressure on American companies to invest in creating domestic jobs. As Reuters has reported, it's in the best interest of American companies to tout job creation given the president's America First policy. He recently rebuked General Motors (GM) over its decision to shut down operations at some of its US plants.
Amazon headquarters to house 50,000 workers
In addition to Apple, other big tech companies planning significant job additions in the United States include Amazon (AMZN) and Google (GOOGL). Amazon is planning to set up two more headquarters in New York and Northern Virginia, which will accommodate as many as 50,000 additional employees combined. Google is planning to double its workforce in New York City in ten years, the Wall Street Journal reported last month. Apple said it employs 90,000 people across the United States.
Apple is holding over $237 billion in cash
Apple's revenue rose 20% to $62.9 billion, and it made a profit of $14.1 billion in the fourth quarter of fiscal 2018, which ended in September. It exited the period with $237.1 billion in cash, suggesting that financing the building of the new Austin site would not be a big issue. Microsoft (MSFT) closed the third quarter with $136 billion in cash.