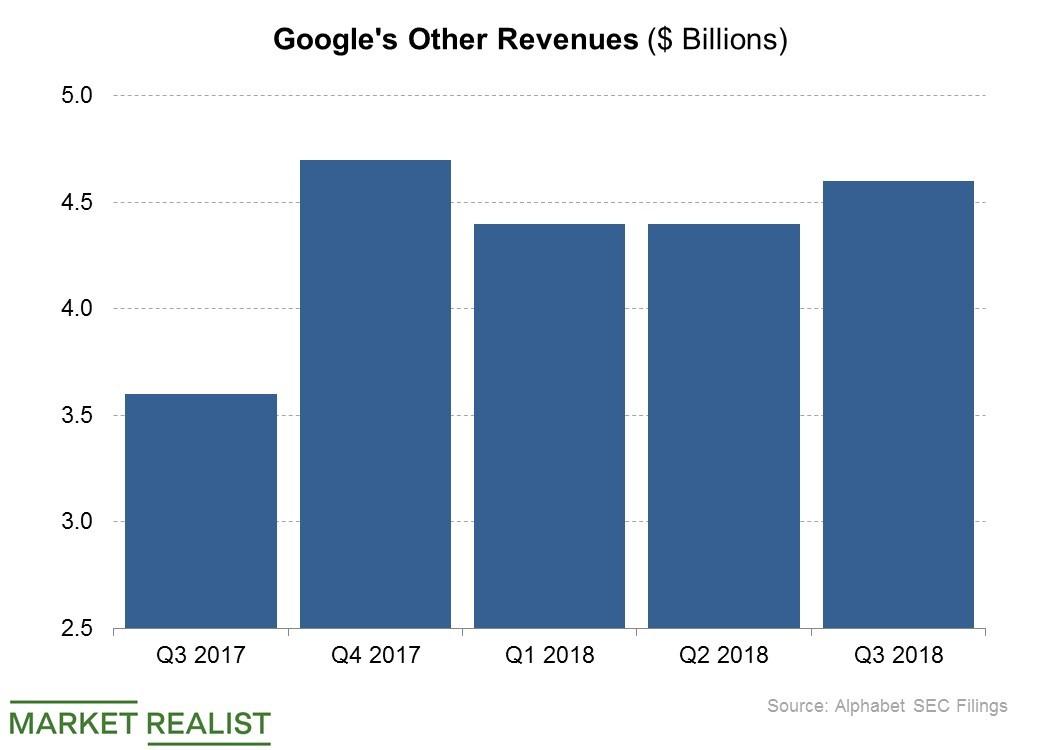 What's Google Fi and Where Does It Fit?
By Neha Gupta

Dec. 11 2018, Updated 12:55 p.m. ET
Mobile service business rebrands and expands
About three years ago, Alphabet's (GOOGL) Google subsidiary launched a mobile service business under the Project Fi brand. The business has been one of Google's quietest—it has not been mentioned at Alphabet's earnings conferences in the last year.
However, the mobile service business remains active. It recently took on a new name, Google Fi, dropping "Project." The business has also expanded to support more devices. At its launch, the service only supported devices that Google sells, such as the Nexus smartphone. However, it now supports a range of devices, including Apple's iPhones and Android handsets from manufacturers such as Samsung (SSNLF) and Huawei.
Article continues below advertisement
5G transition brings changes to the business
Google Fi is a mobile virtual network operator, meaning it depends on other companies' networks to deliver its services. It uses T-Mobile (TMUS), Sprint (S), and U.S. Cellular (USM) networks to offer calling, texting, and data services.
The expansion of Google Fi comes just as the arrival of 5G connectivity is expected to expand commercial opportunities for mobile operators. Google Fi's network partners, T-Mobile and Sprint, are preparing to deploy 5G networks next year. Samsung and Huawei, whose devices are now supported by Google Fi, are bidding to be the first to offer 5G-enabled smartphones.
Google Fi operates under Alphabet's Google subsidiary
The expansion of Google's mobile service business seems to be part of broader efforts to diversify Alphabet's revenue sources. Google Fi, which operates under Google, is part of Google's non-advertising business, whose sales are reported under Google Other Revenues. Also belonging in this category is smart home product maker Nest Labs. The category's revenue rose 28% year-over-year to $4.6 billion in the third quarter.