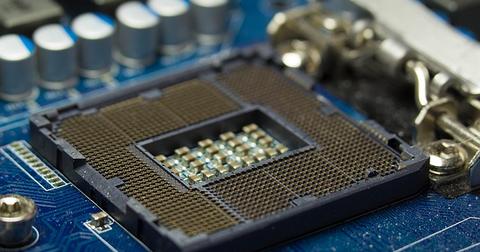 What Factors Have Influenced Intel's Gross Margin in 2018?
By Puja Tayal

Dec. 17 2018, Published 3:25 p.m. ET
Factors influencing Intel's gross margin
So far, 2018 has been a good year for Intel (INTC) given the strong demand in the PC and server markets.
However, unexpected demand has created a supply shortage at the company in the fourth quarter, and because of this, it's spent an additional $1 billion on boosting its 14 nm (nanometer) manufacturing capacity to meet growing demand.
For the fourth quarter, Intel expects to report a non-generally accepted accounting principles gross margin of 62%, ~300 basis points lower than its third-quarter gross margin of 65.9%. Before the third quarter, the company hadn't reported a gross margin as high as 66% for a very long time. On Intel's third-quarter earnings call, CFO and interim CEO Robert Swan stated that almost 66% of Intel's gross margin was driven by several one-off factors.
Article continues below advertisement
Intel's 66% gross margin
Swan stated that the company's third-quarter gross margin was artificially inflated by two one-off instances. Firstly, Intel's memory business secured ~$110 million in government incentive for scaling its fabrication facilities outside the United States. Secondly, it saw a sell-through of its CPU (central processing unit) and modem inventory: Apple (AAPL) launched its Intel modem-powered iPhones, and Intel sold off its CPU inventory to meet an unexpected increase in PC and server demand.
Excluding the impact of these one-off instances, Swan stated that Intel's third-quarter gross margin stood at 64% driven by the full capacity utilization of its factories amid the supply shortage. The supply shortage also boosted the average selling price of PC and data center platforms. However, increasing platform costs and a higher mix of modem and memory chips partially offset the expansion in the company's gross margin.
Next, we'll see how Intel's profitability could play out in the fourth quarter and 2018.