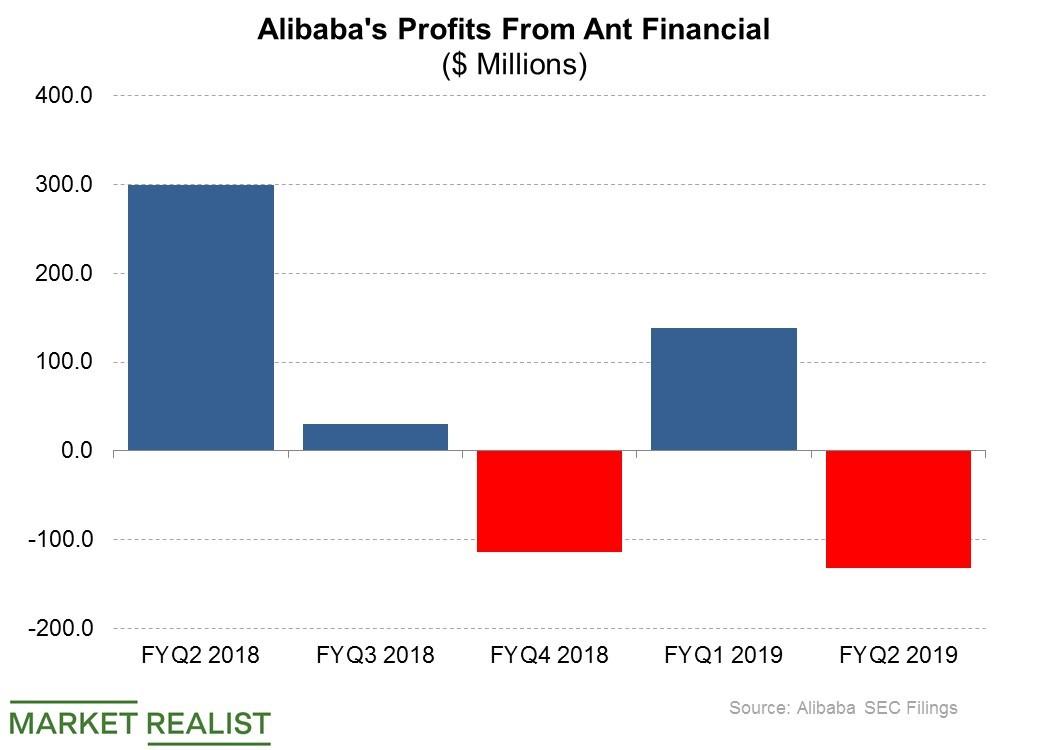 This Alibaba Veteran Has Taken on a Key Role at Ant Financial
Xiaoming helped create Alipay
Alibaba (BABA) has released Hu Xiaoming to fill a key executive position at Ant Financial, its payment affiliate. Ant appointed Xiaoming, an Alibaba veteran, as its new president, filling a position that had been vacant for more than two years, Caixin Global reported. He's expected to work alongside Ant CEO Jing Xiandong to steer the business through its next phase of growth.
Xiaoming joined Alibaba in 2005 and was most recently the leader of its cloud computing business. He was involved in the development of Alipay, Ant's largest business.
Article continues below advertisement
Digital payment providers embrace lending
Ant provides a range of tech-oriented financial services, including mobile payments, through Alipay and its business and consumer lending. A growing number of companies that started out as digital payment providers are now expanding into the credit market, in part to generate extra revenue but also to forge closer ties with their customers.
PayPal (PYPL), one of the earliest digital payment companies, has extended more than $6.0 billion in loans to its customers. Square (SQ) recently expanded its credit business, extending into the consumer lending market. It has an agreement to lend to eBay (EBAY) sellers. On its part, Google (GOOGL) extends consumer loans to its Google Pay/Tez payment app in India.
Alibaba is modifying its relationship with Ant
An Alibaba veteran has taken a key executive position at Ant at a time when the company is in the process of editing its relationship with Ant. Alibaba is dropping its profit-sharing agreement with Ant in exchange for a 33% equity stake in the business.
Alibaba saw a $132 million charge due to its interest in Ant in the second quarter of fiscal 2019, which ended in September. The charge came as a result of Ant seeing a loss in the period.