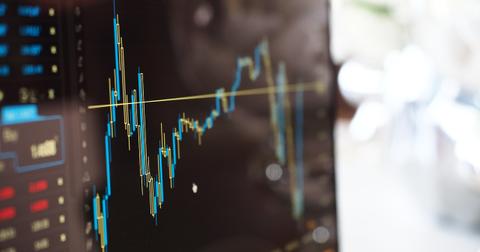 The Market Outlook for 2019 According to Paul Tudor Jones
By Jitendra Parashar

Dec. 11 2018, Published 3:57 p.m. ET
The market sell-off
The broader market has had a terrible time in the fourth quarter so far. As of yesterday, the S&P 500 benchmark (SPY) has dived 9.5% while the NASDAQ Composite Index (QQQ) and Dow Jones Industrial Average have lost 12.4% and 7.7%, respectively. The majority of large tech companies have led the sell-off in US equities in the fourth quarter. US tech giants Apple (AAPL), Facebook (FB), Amazon (AMZN), and Alphabet (GOOGL) have seen 24.9%, 13.7%, 18.1%, and 12.7% value erosion quarter-to-date. Now let's see what billionaire investor Paul Tudor Jones has to say about the stock market's future.
Article continues below advertisement
Paul Tudor Jones's views on the market
Yesterday, CNBC interviewed Paul Tudor Jones, a who came into the limelight after predicting a huge market sell-off in October 1987 and is now known as "Black Monday." Jones said, "We probably are sitting on a big global credit bubble. And I hope I am not underestimating the potential negative impact that popping that bubble."
He further commented, "I think we're going to see a lot of more of what we just saw which is a lot more volatility. It's really easy to say I'm really bullish, or I'm really bearish I see a two-sided market. I think in the next year we'll be from where we are today ten down and ten up." He added, "At least 10% either way. Maybe 15% either way from where we are right now."
Why Jones could be correct
Over the last couple of months, investors have worried about slowing global economic growth, rising interest rates, and ongoing US–China trade tensions. While negotiations to end the trade war are ongoing, it might be difficult for the United States and China to reach an agreement immediately. These pressures could keep markets volatile in 2019 as well, which would be in line with Jones's views.