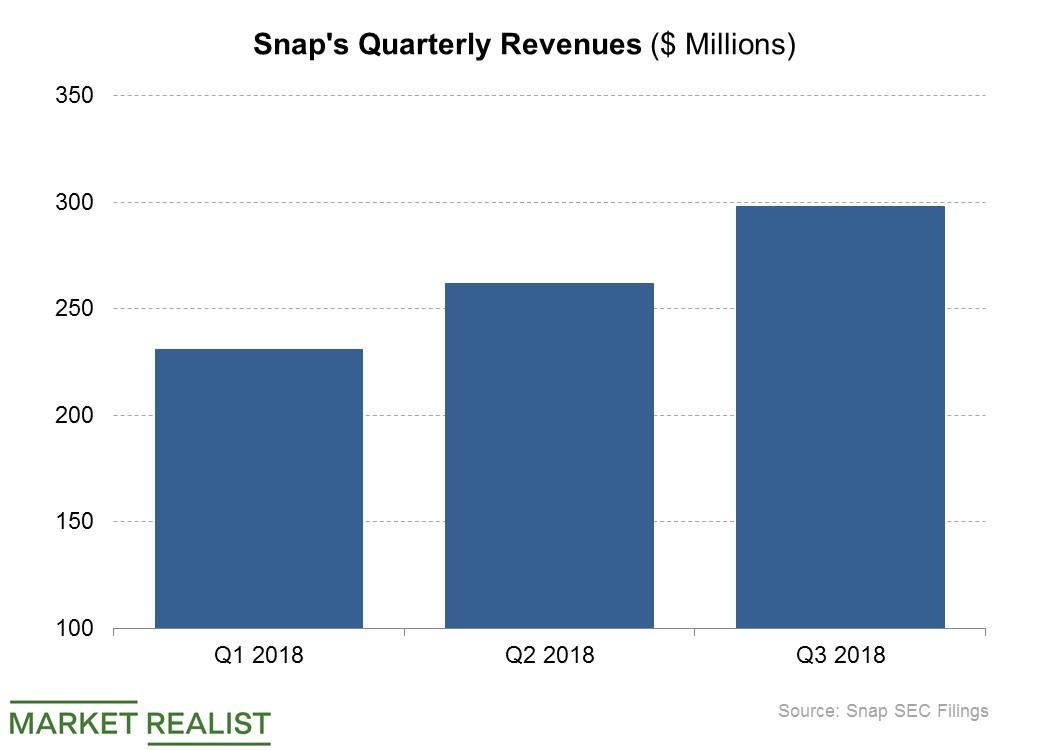 Snap Isn't Failing Everywhere
By Neha Gupta

Dec. 20 2018, Updated 9:00 a.m. ET
Snapchat leading with teen audience
Snap (SNAP) stock has dropped steeply this year from its IPO price of $17. The drop has happened as Snap battles a wave of challenges from a shrinking audience base to a class action lawsuit questioning the completeness of its pre-IPO disclosures, as Reuters has reported. However, it's not all gloom for Snap.
According to eMarketer, usage of Snap's Snapchat service will increase 7.1% in the United States this year, faster than the 0.9% growth forecast for both Facebook (FB) and Twitter (TWTR). Snapchat is also doing better than most of the competition in terms of attracting teen users. According to eMarketer, Snapchat is on pace to end the year with 16.4 million users in the 12–17 age bracket in the United States. That compares to Instagram's estimated 12.8 million users of that age. Instagram is the Facebook property that more directly competes with Snapchat.
Article continues below advertisement
Snap posts fastest growth among major peers
For Snap, the revenue opportunity in its industry remains attractive. According to data from eMarketer, the global digital advertising market was valued at $232.3 billion in 2017 and is poised to grow to $427.3 billion by 2022.
Snap generates its revenue almost entirely from advertising sales. The company's revenue increased 43% YoY to $298 million in the third quarter, the fastest compared to 33% YoY growth at Facebook and 29% YoY growth at Twitter. Google parent Alphabet (GOOGL) and Yelp (YELP) grew their revenues by 21% and 8.0% YoY, respectively, in the third quarter. However, Google, Facebook, and Twitter are much larger businesses than Snap.