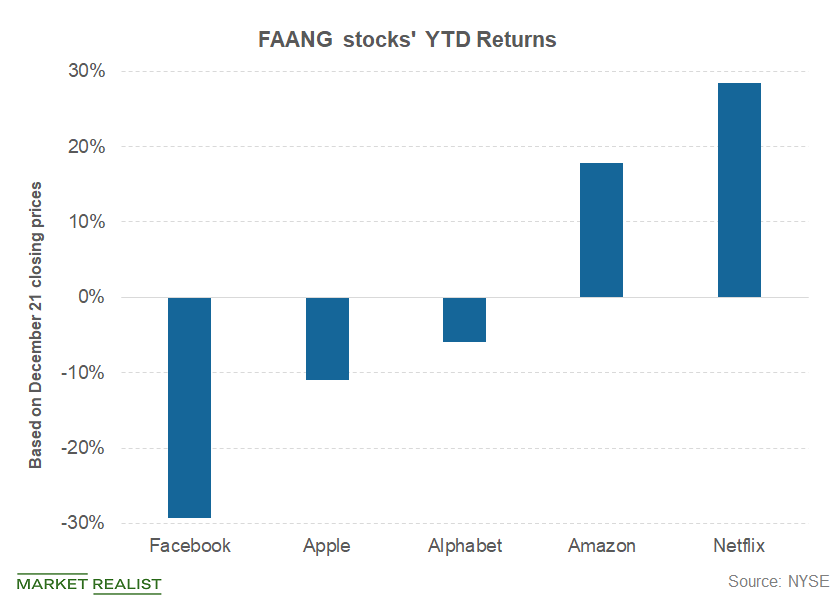 Should Warren Buffett Follow Ajit Jain and Consider a Buyback?
By Mohit Oberoi, CFA

Dec. 26 2018, Updated 10:15 a.m. ET
Warren Buffett
Last week, Ajit Jain, who's the vice chair of Berkshire Hathaway's (BRK-B) insurance operations, bought $20 million of the company's stock. Buffet has praised Jain on multiple occasions, and he's seen as a possible successor. As discussed in the previous article, Berkshire holds a significant amount of cash. Buffett has previously lamented the lack of good opportunities. Could the company now consider a share buyback?
Article continues below advertisement
Buyback
To be sure, US companies (QQQ) have announced more than $1 trillion of buybacks this year. Apple (AAPL) only has a $100 billion share buyback program in place. Boeing (BA) also has a share buyback program. Several US steel and aluminum companies have also announced buybacks amid the surge in earnings. Having said that, buybacks aren't always a profitable strategy. General Electric's (GE) mistimed buybacks are a testimony to the fact. In the current market, some of the US steel and aluminum companies might also soon realize that they could have better paid off some of their debt rather than trying to boost their stock prices through a buyback.
Berkshire Hathaway
But then, Berkshire and Warren Buffett are a different story altogether. After its third-quarter earnings release, Berkshire said that it had bought back $1 billion of its stock in August. While the figure doesn't move the needle much for Berkshire, it does send out signals that the legend finds Berkshire's shares attractive. Ajit Jain's buyback also sends out similar signs. However, given the broader market sell-off, Berkshire stock has continued to slide.
While buybacks could be a platform to deploy Berkshire's excess cash, Buffett might also find some other buying opportunities. We'll discuss this in detail in the next article.