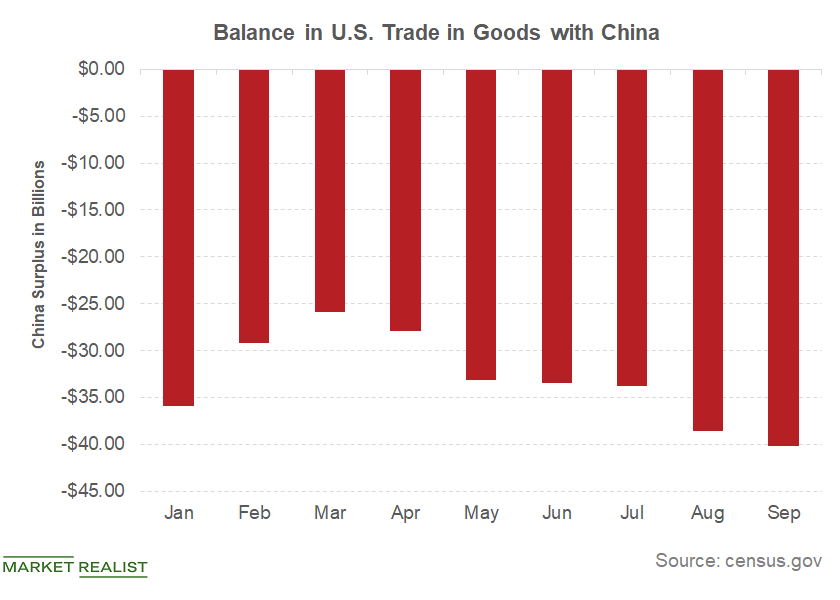 Should Automakers Celebrate after Trump's Tweet on China Tariffs?
By Jitendra Parashar

Dec. 4 2020, Updated 10:53 a.m. ET
US-China trade talks
So far in this series, we discussed why the recent turn in the US-China trade war might not be a permanent solution for the auto industry. In the next 90 days, the Trump administration is expected to continue negotiating to reach an agreement with China. Now, let's take a look at Trump's recent tweet about China reducing tariffs.
Article continues below advertisement
Should automakers celebrate?
It's important to note that this is not the first time that the US and China are holding trade talks. However, American President Donald Trump and Chinese president Xi Jinping both have, so far, seen rising pressure from their domestic businesses to ease trade tensions. This is the reason why the voice of most affected industries such as the auto sector could be heard this time.
On December 2, Trump tweeted that "China has agreed to reduce and remove tariffs on cars coming into China from the U.S. Currently the tariff is 40%." China is yet to confirm any such step of reducing auto tariffs. Trump's recent tweet is likely to raise the auto industry's expectations from ongoing US-China trade negotiations, which gives automakers a reason to celebrate. In the coming few days, Trump's tweet might keep investors guessing about the exact rate of reduced tariffs that US automakers now need to pay in China.
In the last couple of quarters, US automakers (XLY) including Ford (F), Tesla (TSLA), and General Motors (GM) have warned investors about the negative impact of China's tariffs on their business.
As of November 30, GM and Ford have fallen -7.4% and 23.8% year-to-date, respectively. In contrast, Tesla has gone up by 12.6%. Chinese electric carmaker NIO (NIO) surged 30.7% in November.