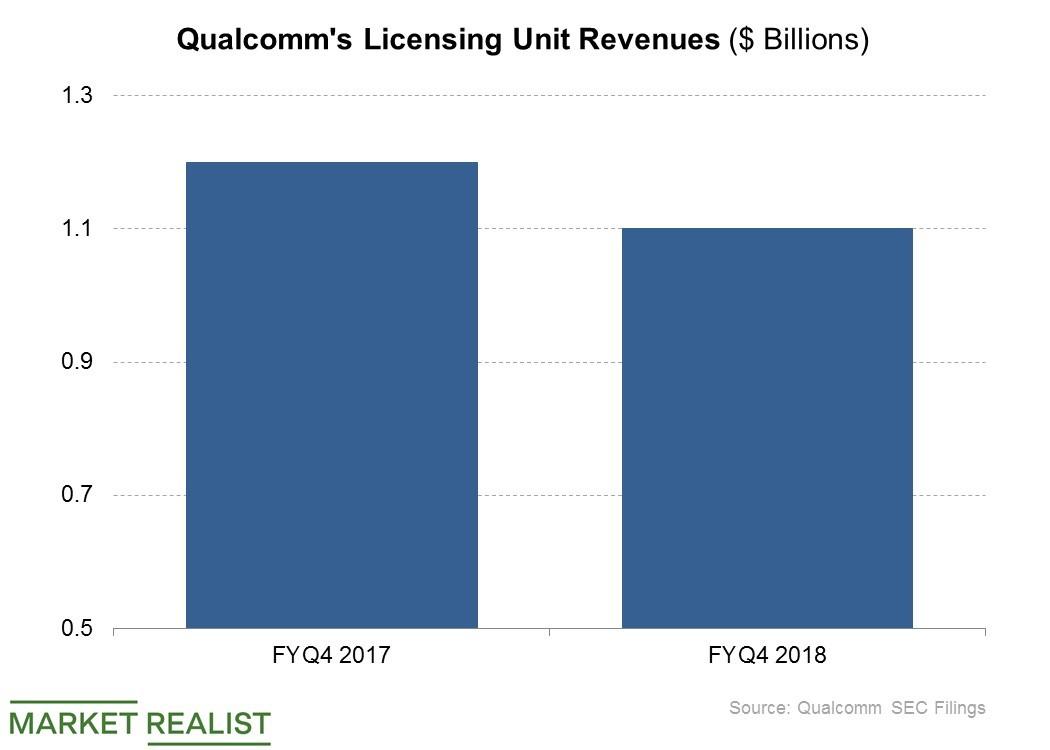 Qualcomm Isn't Relenting on Its Apple Attacks
By Ruchi Gupta

Dec. 27 2018, Updated 12:27 p.m. ET
Qualcomm seeks to extend the iPhone sales ban in China
Qualcomm (QCOM) continues to seek punishment for Apple after convincing a Chinese court to ban the sale of certain iPhone models in the country. Earlier this month, a Chinese court issued a ruling banning the sale of the iPhone 6S, the iPhone 6S Plus, the iPhone 7, the iPhone 7 Plus, the iPhone 8, the iPhone 8 Plus, and the iPhone X in the country on the basis that they violated two Qualcomm patents.
Article continues below advertisement
In what could raise the stakes for Apple in the long-running dispute over patent licensing fees, Qualcomm is seeking to extend the sales ban on iPhones in China to include the latest models as well, Bloomberg has reported. The latest iPhone models are the iPhone XS and the iPhone XR, which Apple launched in September.
Apple dropped Qualcomm chips in latest iPhones
The iPhone is Apple's main business, accounting for ~60% of its total revenue in the third quarter. Qualcomm and Apple have sued and countersued each other in many places around the world amid a disagreement over patent licensing terms. The dispute has led to Apple dropping Qualcomm as a supplier of the wireless chips it uses to make iPhones. Apple used wireless chips from Intel (INTC) exclusively in its latest iPhones.
Apple dispute crimps Qualcomm's profits
The dispute with Apple has dealt Qualcomm a huge financial blow, especially in its technology licensing division, QTL. Revenue in this division fell 6.0% YoY (year-over-year), and its profit fell 11% YoY in the fourth quarter of fiscal 2019, which ended in September. Qualcomm's overall revenue fell 2.0% YoY to $5.8 billion in the quarter.
NVIDIA (NVDA), Broadcom (AVGO), and Advanced Micro Devices (AMD) posted revenue rises of 20.7%, 12.4%, and 4.4% YoY, respectively, in their most recent quarters.