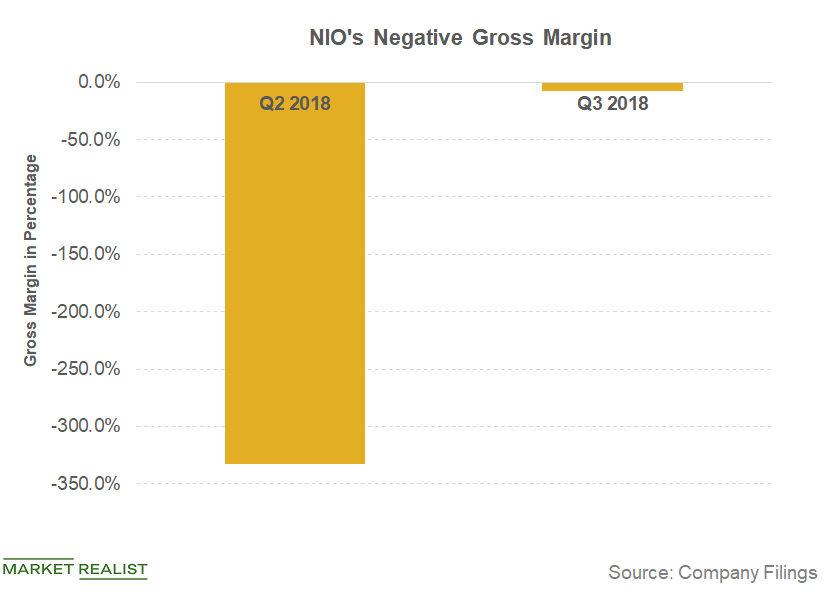 NIO versus Tesla: No One Can Replicate Elon Musk's Event Magic
By Jitendra Parashar

Dec. 18 2018, Updated 8:12 a.m. ET
NIO ES6 car launch
In the previous part of this series, we looked at how NIO's (NIO) stock witnessed a steep fall on Monday after it launched its new car model, the ES6, on Saturday. NIO is also often referred to as the "Chinese Tesla." The similarities between the two electric car companies make this reference more obvious. Let's take a look.
Article continues below advertisement
NIO versus Tesla
Both NIO and Tesla (TSLA) are electric carmakers (XLY) that are very close to being tech companies. Also, NIO and TSLA both started their journey by launching an electric sports car before getting into mass-market electric vehicle (or EV) production.
Not only that, just like Tesla's autopilot system, NIO has its own autonomous built-in driving assistant system called "NIO Pilot." Even the name sounds similar! Tesla cars come with a voice command feature that CEO Elon Musk claimed "will be able to do pretty much anything" in the future. Likewise, NIO offers an in-car artificial intelligence system called NOMI.
Other automakers such as Ford (F) and General Motors (GM) also have begun offering basic voice command features in their vehicles lately.
Musk's magic
Interestingly, NIO's founder, chair, and CEO, William Li, is also popularly referred to as the "Elon Musk of China." During NIO Day 2018 and the ES6 car launch event on December 15, Li looked full of enthusiasm. However, his presentation didn't receive the kind of fanfare that Tesla's every event receives mainly because of Musk's popularity and large fan following. While Musk's presentation style is quite different from Apple (AAPL) founder Steve Jobs, who always strived for perfection in his presentations, Musk's presentations still look quite similar in terms of audience response.
Nonetheless, Li mentioned Tesla's name during the ES6 car launch event, which we'll talk about in the next part.