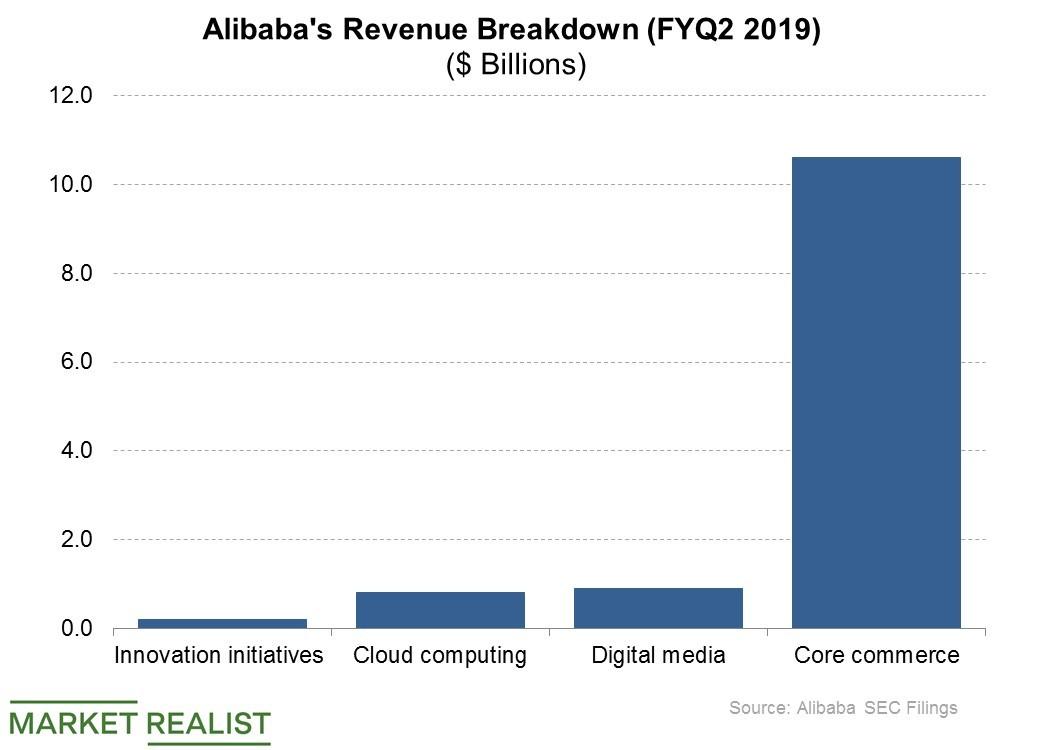 Inside Alibaba's eWTP Initiative
Alibaba setting up a trade hub in Belgium
Alibaba (BABA) is planning to open an e-commerce trade hub in Belgium as part of its eWTP (Electronic World Trade Platform) initiative. The hub, to open in the city of Liège, is set to be Alibaba's first in Europe under the initiative. Alibaba, which is partnering with the Belgian government on the eWTP hub project, has also partnered with Malaysia and Rwanda on eWTP hubs.
Article continues below advertisement
Gateway to the Chinese market
Through its eWTP initiative, Alibaba is aiming to promote cross-border trading in participating countries. A key focus of the initiative is to reduce trade barriers so that small companies can sell more overseas. The eWTP initiative may also help Alibaba achieve its goal of becoming the gateway to the Chinese market, particularly as China's swelling middle class has created a huge demand for high-quality foreign goods. Alibaba is aiming to bring as much as $200 billion in quality imported goods to China in the next five years.
However, Alibaba isn't alone in trying to capitalize on Chinese consumers' appetite for high-quality foreign goods. Its rival, JD.com (JD), has also cut deals with businesses in Europe, America, and parts of Asia to access the Chinese market. Sales of goods from the United States, Japan, and Germany provided strong tailwinds for JD.com during this year's Singles Day shopping festival.
Commerce revenue increased 54%
Although Alibaba has sought to diversify its business, commerce remains its biggest source of revenue. Alibaba's commerce revenue rose 56% YoY (year-over-year) in the September quarter to $10.6 billion, and its overall revenue increased 54% YoY to $12.4 billion. Meanwhile, eBay (EBAY), JD, Amazon (AMZN), Etsy (ETSY), and Shopify (SHOP) grew their revenue by 6.0%, 25%, 29%, 41%, and 58% YoY, respectively.