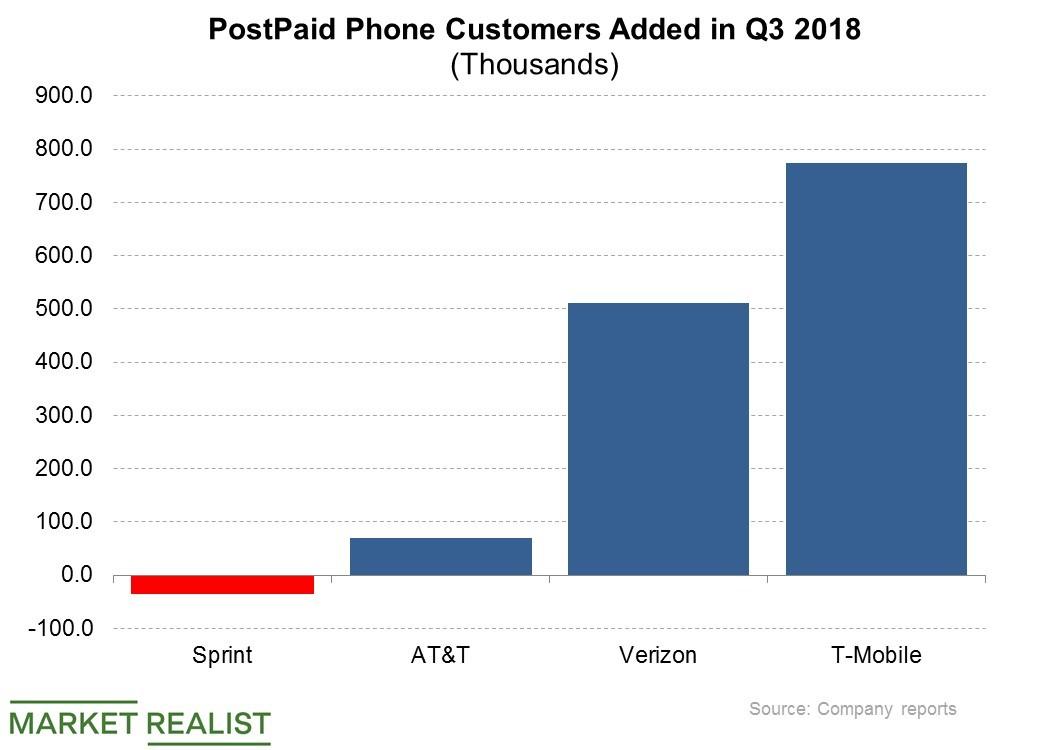 How Verizon Is Trying to Consolidate Its Subscriber Base
Five lines on a single device
Verizon (VZ) recently introduced a service called MyNumbers, which allows its wireless customers to work with up to five phone numbers on a single handset, making it easy for people to have separate numbers for personal, business, and other uses without having to carry around multiple phones.
Although MyNumbers mostly sees Verizon catching up to the competition because T-Mobile (TMUS) and AT&T (T) have already launched their variants of the service, it could help Verizon boost its customer retention.
Article continues below advertisement
Additional line costs $15 a month
Under Verizon's MyNumbers service, each added line is charged at $15 per month, which looks cheaper than buying a separate device for each use even for those customers who upgrade their handsets regularly.
Over two years, a price of $15 per month adds up to $360—a huge discount for a customer who may be using several handsets separately that they need to update after two years at a price of over $1,000 per iPhone or Galaxy device. So Verizon's MyNumber seems to have a cost-saving opportunity baked in.
Verizon trails T-Mobile in customer acquisitions
As competition for customers has escalated, with cable providers Comcast (CMCSA) and Charter Communications (CHTR) also launching their own mobile services, the MyNumbers service could help Verizon both make existing customers more loyal and pull new customers to its network.
Verizon gained 510,000 postpaid phone customers in the third quarter compared to the 774,000 customers gained by T-Mobile and the 69,000 customers gained by AT&T. Sprint lost 34,000 postpaid phone customers in the quarter.