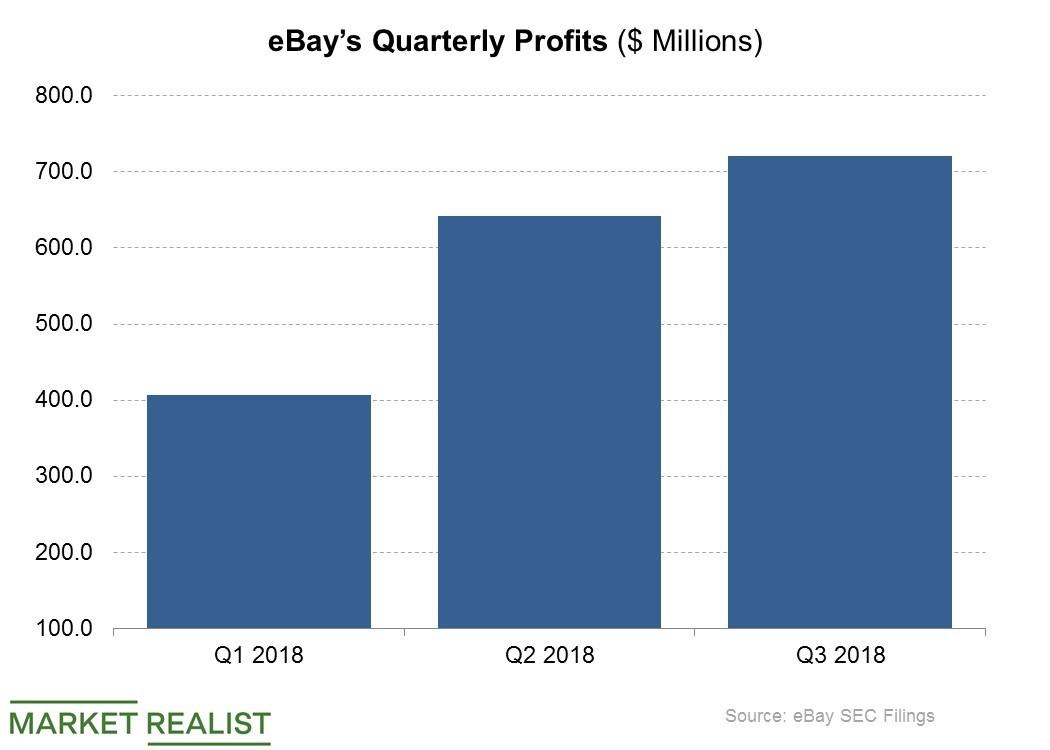 How eBay Has Expanded Its Authentication Service
By Ruchi Gupta

Dec. 21 2018, Updated 10:30 a.m. ET
Jewelry items
This month, eBay (EBAY) reported that it is continuing to expand its luxury goods authentication service. In addition to luxury handbags and watches, the eBay Authenticate service now includes luxury jewelry items as well. The service launched just over a year ago as a way to boost customers' confidence when shopping for high-end luxury goods on eBay's secondary marketplace.
Sellers send their items for review by a team of experts. If the item passes the review, it gets listed on eBay with a label that shows it is authentic. The service, which initially supported luxury handbag listings, expanded in September to include luxury watches, and most recently to support jewelry items. The inclusion of jewelry appears to have been timed to meet the Christmas shopping season.
Article continues below advertisement
A diamond ring sold every minute
Bringing authentication to jewelry also shows that eBay is trying to play to its strength. According to eBay, 50,000 jewelry items are sold on its marketplace every day, and it sells one diamond ring every minute.
eBay takes a 20% cut of the selling price of luxury handbags and watches that carry its authenticity label. The company has not disclosed its cut on authenticated luxury jewelry.
Posted a $721 million profit
In the third quarter, eBay's revenue increased 6.0% YoY (year-over-year) to $2.7 billion, yielding $721 million in profit. Meanwhile, Amazon (AMZN), Alibaba each saw $2.9 billion in profit, while JD.com (JD), Groupon (GRPN), and Etsy (ETSY) made $400 million, $44.6 million, and $20 million, respectively.