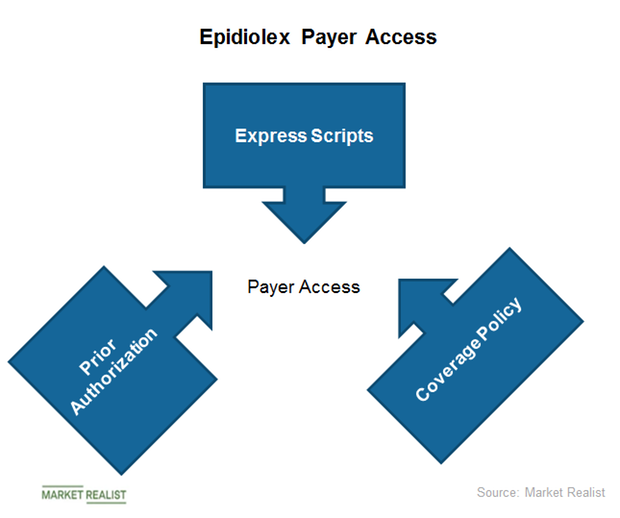 GW Pharmaceuticals' European Launch and Payer Access for Epidiolex
By Margaret Patrick

Jan. 1 2019, Updated 7:30 a.m. ET
Launch in Europe
According to GW Pharmaceuticals' (GWPH) fiscal 2018 fourth-quarter earnings conference call, the company is planning to launch Epidiolex in five major European markets in 2019 after securing regulatory approval from the European Medicines Agency.
GW Pharmaceuticals has established a robust commercial leadership team made up of rare disease experts and epilepsy experts to advance precommercial, pricing, reimbursement, and awareness activities for Epidiolex.
Article continues below advertisement
GW Pharmaceuticals has adopted a hub-and-spoke sales model for the launch of Epidiolex in Europe. The company also plans to use the services of 17 sales professionals and 17 medical support offshore centers in Europe. Currently, Epidiolex isn't considered a controlled drug in the United Kingdom. The company expects that the drug will also not face prohibitive scheduling in European markets.
GW Pharmaceuticals' manufacturing capacity for Epidiolex is higher than the current demand related to the launch of the drug in the United States and its future launch in Europe.
Payer access
GW Pharmaceuticals has entered into an agreement with Express Scripts (ESRX) and has currently managed to secure a position for Epidiolex on the national formulary as a preferred brand for 22 million commercially covered lives. These patients do not require any prior authorization for accessing Epidiolex.
The drug has also been included as a preferred brand on Express Scripts' high-performance plan, which includes 8 million covered lives and involves electronic prior authorization. Prior authorization for this plan requires patients to be older than two years of age and to have previously tried two anti-epileptic drugs or one Lennox-Gastaut syndrome indicated drug. It also requires Epidiolex to be prescribed by a neurologist. These prior authorization requirements, however, are in line with the approved label of Epidiolex and are therefore not excessively restrictive.