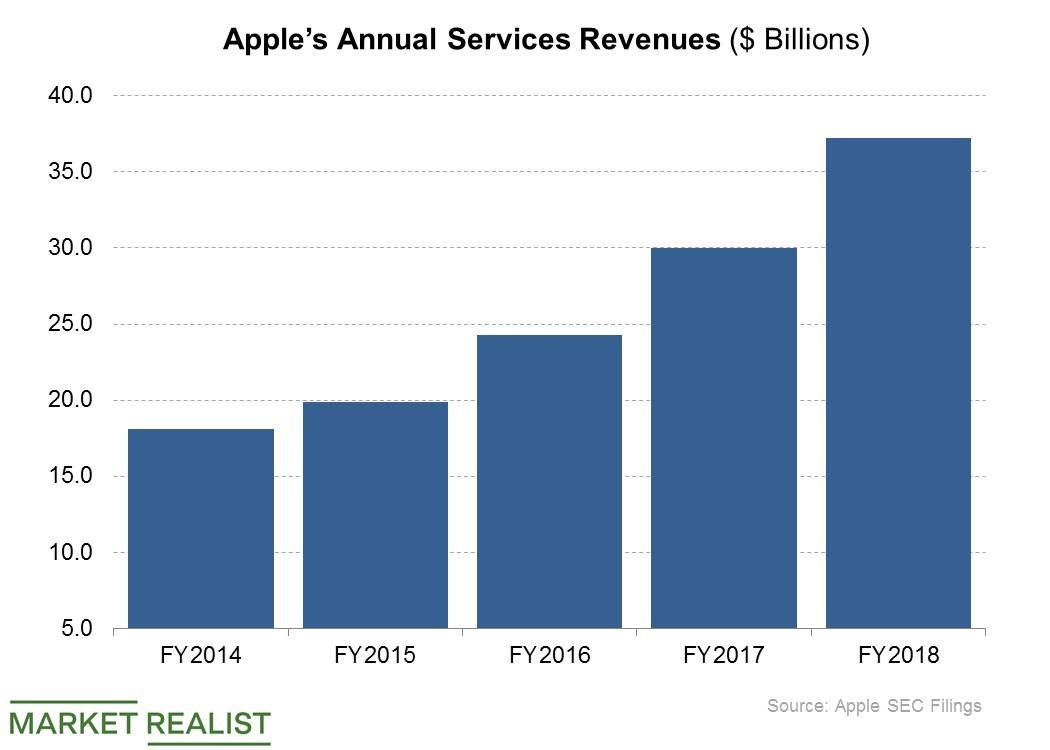 Apple Pay Rolls Out in More Countries
By Ruchi Gupta

Dec. 6 2018, Updated 1:45 p.m. ET
Thirty-two countries for Apple Pay
Apple's (AAPL) Apple Pay has arrived in Belgium and Kazakhstan, extending the geographic availability of the mobile payment service. The addition of these two countries means that Apple Pay is now available in 32 countries, including the United States. Apple Pay is also widely expected to arrive in Germany this year.
In terms of geographic penetration, Apple is still miles behind PayPal (PYPL), whose online payment service is available in more than 200 countries. Square (SQ), another payment provider, has launched its service in five countries.
Article continues below advertisement
India is still missing Apple Pay
Neither Apple nor Square has launched its payment service in India, a country whose massive population of 1.3 billion people, swelling number of Internet users, and booming e-commerce industry make it a key emerging market for digital products. PayPal launched domestic operations in India last year.
Google (GOOGL) has moved ahead of Apple to introduce its payment service in India. Last year, it launched an India-specific mobile payment service called Tez, which it renamed Google Pay a few months ago for the purpose of taking the product beyond India. Amazon (AMZN) also provides payment services, including process payments, for its retail customers.
A component of Apple's Services business
The Apple Pay service is exclusive to Apple devices. As a result, those who want to use the service must first acquire an Apple gadget. The Apple Pay service falls under Apple's Services business, where its revenue rose 17% year-over-year to $10 billion in the fourth quarter of fiscal 2018. The company's Services revenue hit $37.2 billion in fiscal 2018. Apple is aiming for $50 billion in Services revenue by the end of 2020.