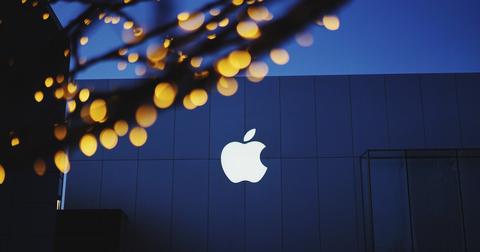 Apple, Amazon, and Microsoft Race to Be the Most Valuable Company
By Adam Rogers

Dec. 7 2018, Published 8:03 a.m. ET
Apple battles with Amazon and Microsoft
Tech giants Apple (AAPL), Amazon (AMZN), and Microsoft (MSFT) are locked in a three-way race to be the most valuable company based on the market cap. Last week, Microsoft overtook Apple in intraday trading to briefly become the most valuable company with a market cap of $812.93 billion, which was above Apple's market cap of $812.6 billion.
On November 30, Microsoft passed Apple's valuation and reached a market cap of $851 billion. Apple passed Microsoft's market cap and held the title since 2010.
While Apple shares have been impacted by lower iPhone forecasts and tariff issues, Microsoft is stable with a strong product portfolio. Microsoft is one of the top players in the cloud services and gaming space, which both have high growth verticals.
Amazon followed Apple to a trillion dollar valuation. Since then, Amazon shares have been in a freefall. Since the beginning of October, Apple stock has fallen 21.5%, while Amazon shares have fallen 16.7%. Microsoft shares have fallen just over 4% during this period.
Article continues below advertisement
Valuation metrics
Apple's forward PE multiple is 13.8x, while Microsoft and Amazon have forward PE multiples of 25.2x and 90.6x. While Apple's EPS is expected to grow 12.7% this fiscal year, Amazon and Microsoft's EPS growth is estimated to be 334% and 14.4%, respectively.
Microsoft looks overvalued compared to Apple and Amazon. Investors will have to see which company can hold the top position during the next few months. At the end of trading on December 4, Apple closed the day with a market cap of $838.46, while Microsoft and Amazon were valued at $833.02 billion and $815.8 billion, respectively.