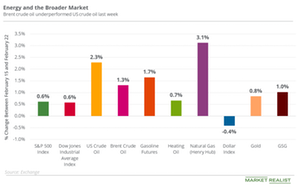 Add Cannabis Stock HEXO to Your 2019 Watch List
HEXO
Article continues below advertisement
Why HEXO?
HEXO is an established player headquartered in Gatineau, Quebec. Quebec has its own set of cannabis regulations, and having a local cannabis player in the second-most-populous province certainly gives HEXO an edge over other companies, including Canopy Growth (WEED).
Quebec's government agency the Quebec Cannabis Society or SQC will administer cannabis sales and distribution in the province. The SQC signed a supply agreement with six cannabis producers. HEXO received the highest allocation of the supply agreement at nearly 20,000 kilograms.
HEXO is also only the second company to have a partner in the alcoholic beverage space. Its partner is Molson Coors. Canopy Growth, meanwhile, has Constellations Brands' backing.
HEXO is trading at a slight discount to its industry peers at a 9.2x EV-to-EBITDA multiple, versus the industry median at 10.5x.
All of these factors make the stock a must for our watch list in 2019.
[stock_market_widget type="leaderboard" template="basic" color="default" assets="HEXO.TO" api="yf"]
[stock_market_widget type="chart" template="basic" color="blue" assets="HEXO.TO" range="1y" interval="1d" axes="true" cursor="true" api="yf"]
Read more about cannabis stock valuations at Which Cannabis Stocks Look Cheap in December?