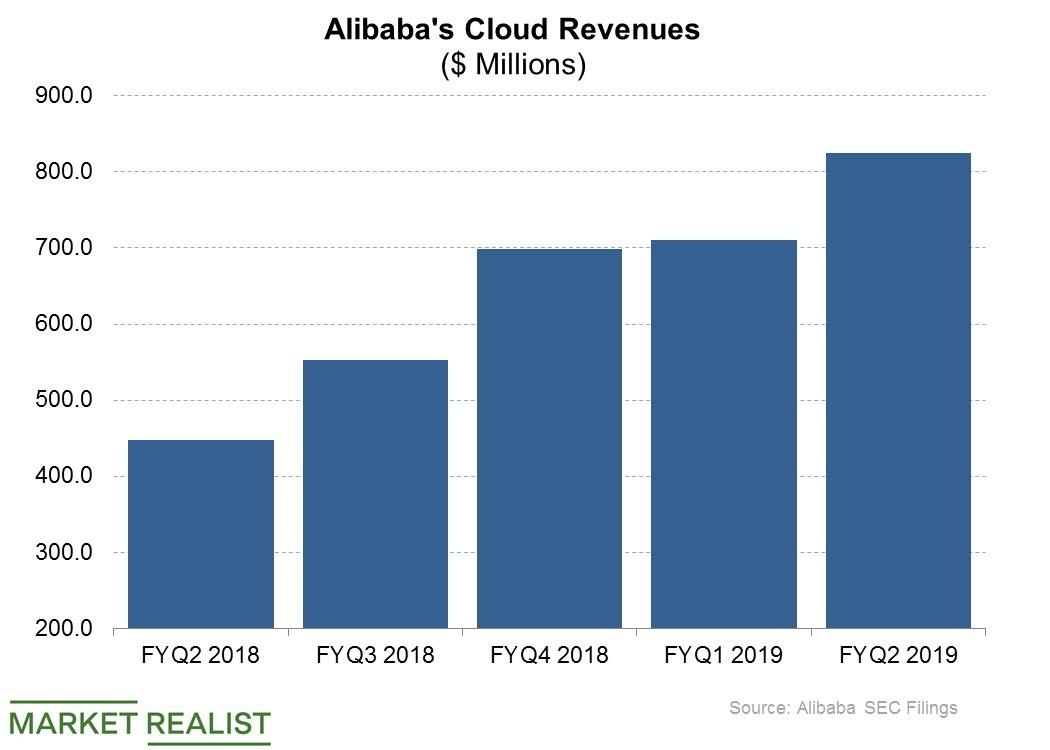 A Survey of Alibaba's Cloud Opportunities and Challenges
By Neha Gupta

Dec. 21 2018, Updated 5:25 p.m. ET
Alibaba capitalizing on its strength
Alibaba (BABA), China's top cloud computing company according to Synergy Research, is well placed to capitalize on the boom in China's cloud market. Xinhua, citing Forward Intelligence, has reported that China's cloud market was worth ~$27 billion in 2016 and is poised to grow to $103 billion by 2020.
In the pursuit of cloud revenue on the global stage, Alibaba seems to be capitalizing on its strength. According to CNBC, Alibaba opened two cloud computing zones in the United Kingdom, one of its fastest-growing cloud markets in Europe. Alibaba's move to expand its UK cloud footprint suggests it is keen to strike while the iron is hot.
Article continues below advertisement
Long way to catch up global leaders
Despite its lead in China and campaigns to expand its foothold overseas, Alibaba has a long way to go before catching up to Amazon (AMZN) and Microsoft (MSFT) on the global stage. Alibaba's global cloud market share stood at ~5.0% at the end of September, while Amazon's share was 34% and Microsoft's was 14%, according to Synergy Research.
Even in China, Alibaba can't sit pretty. Domestic competitors Tencent (TCEHY) and Baidu (BIDU) are seeking to narrow its lead, and Alibaba is facing growing competition from foreign companies that have formed partnerships with local companies to comply with China's strict data storage regulations and take on Alibaba. Alibaba's cloud revenue rose 90% year-over-year to $825 million in the second quarter of fiscal 2019 (ended in September).