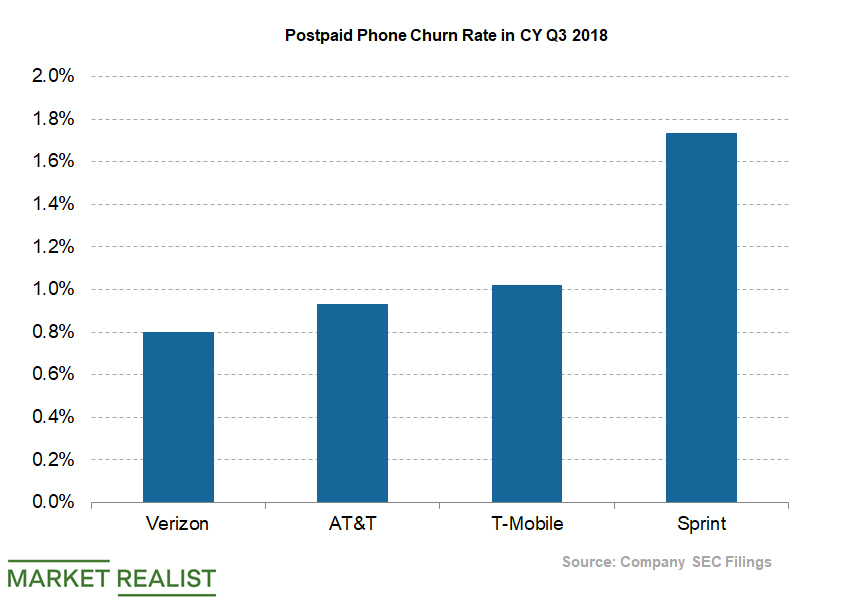 What Sprint's High Postpaid Phone Churn Rate Indicates
Sprint's postpaid phone churn rate
Now let's take a look at Sprint's (S) customer retention metric, or its churn rate. Sprint's postpaid phone churn rate remains the highest in the US wireless industry. The company's postpaid phone churn rate rose YoY (year-over-year) in the second quarter of fiscal 2018.
In the quarter, Sprint reported a postpaid phone churn rate of 1.73% compared to 1.59% in the previous year's quarter. This increase mainly resulted from subscribers rolling off promotional offers.
A rise in the churn rate has an adverse impact on mobile operators mainly owing to the extra expenses associated with customer acquisition. These expenses have an adverse impact on a company's operating margin. Hence, a rise in the churn rate could be a cause for concern among investors.
Article continues below advertisement