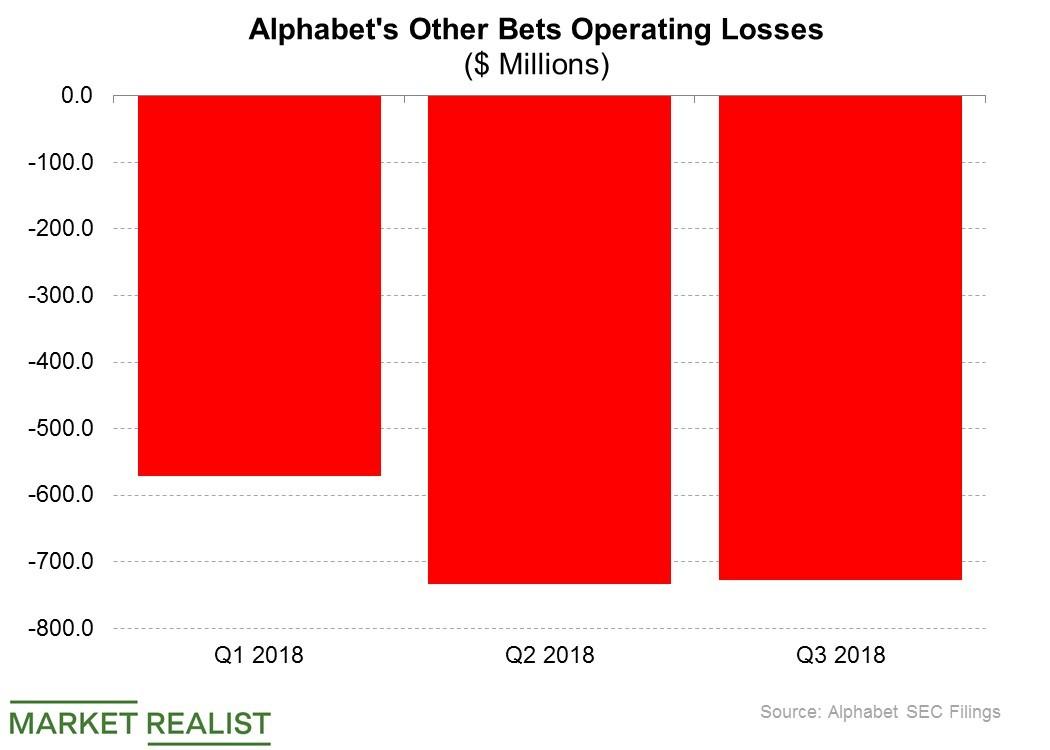 What Are Alphabet's Waymo Advantages?
Ford and GM gearing up to counter Waymo
There is no shortage of competition in Waymo's self-driving industry. General Motors (GM) and Ford (F) are gearing up to challenge Waymo in the US self-driving taxi service market. Through its Cruise subsidiary, GM aims to offer a self-driving taxi service early next year, and Ford is planning to sell self-driving vehicles by 2021. The company is also eyeing the self-driving taxi and package delivery markets.
In Europe, where Waymo is planning to launch, the company could face competition from Yandex (YNDX). In August, Yandex began offering self-driving taxi services (mostly on a trial basis) in parts of Russia.
Article continues below advertisement
China becoming a hotbed of self-driving competition
In China, the world's largest vehicle market, Waymo is set to meet opposition from Baidu (BIDU), Alibaba (BABA), and Tencent (TCEHY) when it launches there. Baidu recently teamed up with Volvo on a self-driving taxi program that could launch in China as early as next year. Alibaba and Tencent have both won Chinese government clearance to test self-driving vehicles in the country. They may face competition from Waymo, which set up a subsidiary in China in May, according to Reuters.
Years-long headstart
As competition in the self-driving industry has started heating up, Waymo's greatest advantage in the race for self-driving dollars seems to be its years-long headstart. German automaker Volkswagen recently admitted that it is some two years behind Waymo in self-driving vehicle development. Waymo began developing self-driving vehicles in 2009. The company is also set to gain more of a headstart as it leads in launching a self-driving taxi service in the United States. Alphabet's Other Bets, the segment that includes Waymo, posted a $727 million operating loss in the third quarter, compared with a $650 million loss the year prior.