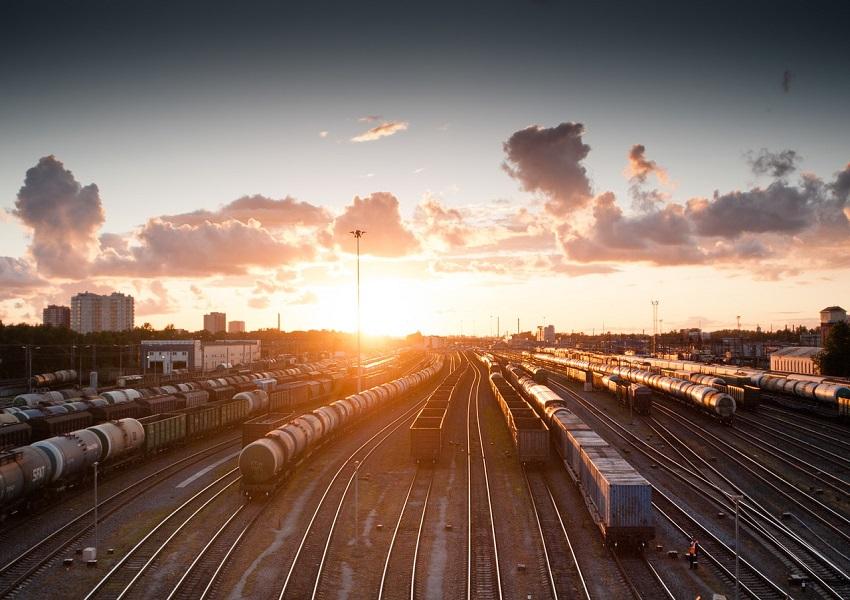 Week 46 Saw Slowest US Rail Freight Traffic Growth This Year
US rail traffic in week 46
On November 21, the AAR (Association of American Railroads) released its rail freight traffic data for week 46, which ended on November 17. The AAR receives weekly rail data from 12 major US, Canadian, and Mexican railroad companies. The weekly rail figures are divided into intermodal units and carload traffic. Intermodal units are further segregated in containers and truck trailers.
In week 46, US rail carriers (XLI) reported a 0.04% YoY rise in overall rail traffic volume, the slowest growth in 2018. These railroad companies hauled 546,541 railcars in the week. Their carload traffic inched down 1.1% YoY to 262,514 units from 265,434 units. Their intermodal traffic rose 1.1% YoY to 284,027 units from 280,937 units.
Article continues below advertisement
Over the past few months, US railroads' total rail traffic volume growth has softened. Although the intermodal growth rate has exceeded the carload growth rate, both categories have displayed lower growth rates in recent weeks. There's reason to wonder if the soft growth is an effect of the ongoing trade- and tariff-related tussles going on between the United States and China.
Three out of ten carload commodity groups reported increases in the week compared to week 46 of 2017. These included petroleum and petroleum products, and miscellaneous carloads. The commodity groups that recorded falls compared to the same week in 2017 included nonmetallic minerals, motor vehicles and parts, and farm products excluding grain and food.
For the first 46 weeks of 2018, US railroad companies reported cumulative volumes of over 12.1 million carloads, up 1.8% from the same period last year. Their intermodal units totaled 12.8 million containers and trailers, up 5.6% from last year. Combined US traffic for the first 46 weeks of 2018 was up 3.7% YoY to ~25 million carloads and intermodal units compared to last year.
Article continues below advertisement
Canadian and Mexican railcar traffic
Canadian railroad companies reported 8.7% YoY growth in carload traffic to 86,834 units in week 46. Their intermodal traffic rose 1.7% YoY to 69,418 containers and trailers. For the first 46 weeks of 2018, Canadian railroad companies posted cumulative rail traffic growth of 3.6% YoY, amounting to 6.7 million carloads, containers, and trailers.
Mexican railroad companies hauled 20,973 carloads in Week 46, down 8.5% YoY, and 17,099 intermodal units, down 14.2% YoY. Their cumulative traffic for the first 46 weeks was 1.8 million carloads and intermodal containers and trailers.
Top gainers and losers
Canadian Pacific Railway (CP), Canada's second-largest freight rail, reported the highest YoY rail traffic volume growth of 10% among all class I railroad companies in week 46. The company was followed by Canadian National Railway (CNI), which remained in second place with a 3% YoY traffic volume gain. Western US major railroad company Union Pacific (UNP) was in third place with a 2% YoY traffic volume gain.
CSX Corporation (CSX), which reported a 1.3% YoY volume gain in week 46, remained in fourth place. BNSF Railway (BRK.B), Norfolk Southern Corporation (NSC), and Kansas City Southern (KSU) were the only class I railroad companies to report lower YoY rail traffic volumes of 0.5%, 2.2%, and 6.7%, respectively, in the week.
Let's start this weekly rail traffic series with Canadian Pacific Railway.