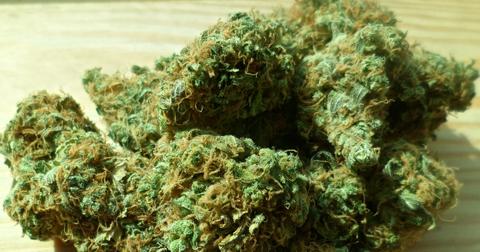 WeedMD Secures Cannabis Sales License from Health Canada
By Mike Benson

Updated
About WeedMD
WeedMD (WMD) is a Canada-based licensed producer of medical marijuana. WeedMD's product portfolio includes dried cannabis, cannabis extracts, and cannabis vaporizers. On November 13, the company announced that Health Canada approved its cannabis sales license for cannabis cultivated at its greenhouse in Ontario. The below chart lists some key highlights of WeedMD's greenhouse.
Article continues below advertisement
Updates on WeedMD
According to the company's press release, the original license, which was issued under the Access to Cannabis for Medical Purposes regulations, was migrated to the license issued under the Cannabis Act regulations.
WeedMD's greenhouse
The greenhouse is in Strathroy, Ontario, and the license allows the company to transport cannabis from Strathroy to its indoor facility in Aylmer, Ontario. Cannabis will be packed at the Aylmer facility and will be distributed to its medical and adult-use customers.
The highlights of this greenhouse facility are as follows:
This hybrid greenhouse has features like full climate control, blackout curtains, and supplemental lighting.
There is an on-site supply for clean water.
The facility is equipped with a modern fertigation system, which works on the full-recirculation loop that helps in monitoring the plant nutrients and effective use of water through recycling.
Carbon dioxide is scrubbed from the boiler exhaust and utilized for production.
At present, the greenhouse has 44,000 square feet of licensed space for the production of cannabis, while WeedMD plans to expand this to over 50,000 square feet by the end of 2018.
Apart from this greenhouse in Strathroy, Ontario, WeedMD has a 26,000-square-foot facility in Aylmer, Ontario. This cannabis sales license will enable WeedMD to sell the medical-grade cannabis the company cultivates in its greenhouse.
The Horizons Marijuana Life Sciences Index ETF (HMMJ) holds 0.5% of its total investments in WeedMD (WMD), 11.8% in Tilray (TLRY), 11.6% in Canopy Growth (CGC) (WEED), and 8.6% in GW Pharmaceuticals (GWPH).