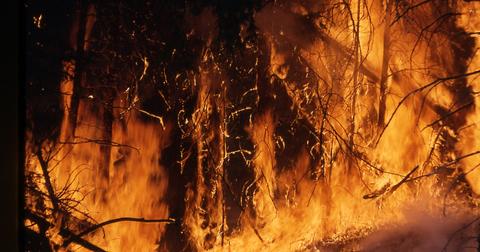 PG&E Stock Fell 34% in Two Days Due to the Wildfires
By Vineet Kulkarni

Updated
PG&E stock at multiyear lows
PG&E (PCG) stock has lost more than 34% in the last two trading sessions. Rampant wildfires have caused record damages in northern California. "Camp Fire," the most devastating fire in California's history, has burned 7,000 structures and has killed more than 40 people.
PG&E is already facing billions of dollars of liabilities after its equipment was held responsible for igniting wildfires last year. So far in 2018, the company reported more than $2 billion charges associated with wildfires last year. The recent weakness has erased ~$8 billion of PG&E's market capitalization.
Recently, PG&E stock witnessed an immense increase in its trading volume. On November 12, more than 44 million shares were traded—compared to its three-month average daily volume of ~7 million.
More weakness?
The cause of the "Camp Fire" isn't clear yet. According to an article by Bloomberg, one of PG&E's transmission lines suffered an outage 15 minutes before the fire was reported.
Edison International (EIX) has fallen 24% in the last two days after a wildfire named "Woolsey" broke out in southern California. PG&E and Edison International are trading at multiyear lows. Sempra Energy (SRE), the biggest utility stock by market capitalization, continues to look strong and has risen ~8% year-to-date.
PG&E still hasn't provided its earnings guidance for 2018 due to uncertainty about wildfire-related charges. The company has suspended its dividends since the fourth quarter of 2017. PG&E stock will likely continue to trade weak as the wildfires increase.