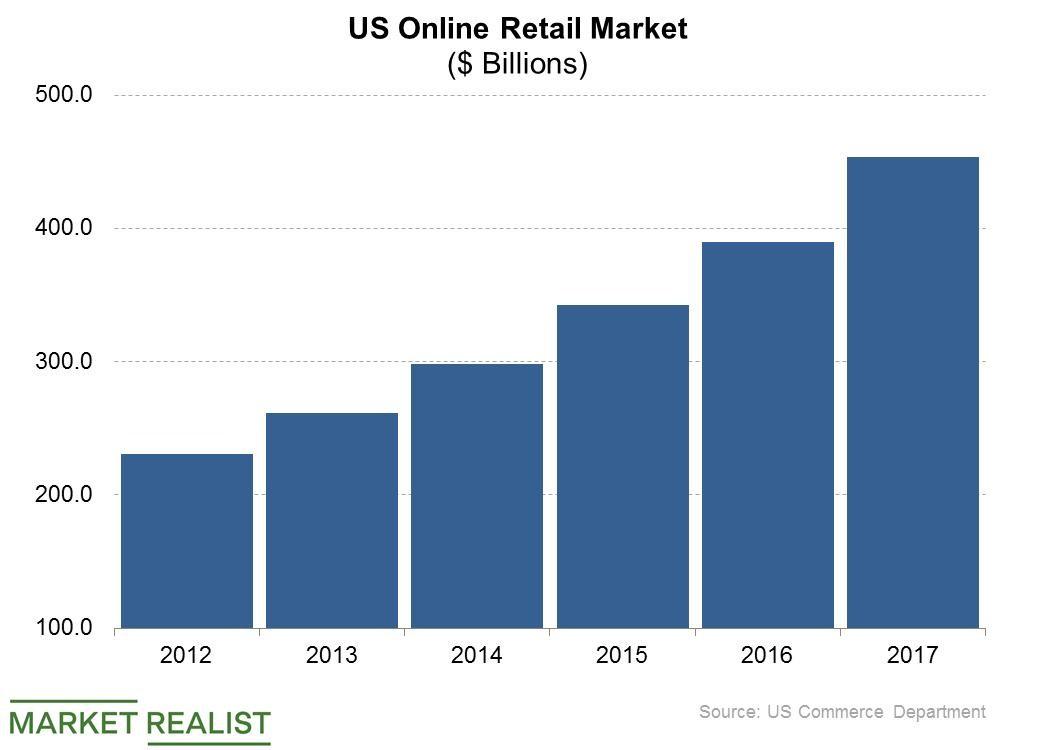 JD Taking Battle to Amazon's Doorstep
Google helps with store setup
JD.com (JD) is gearing up to face off with Amazon (AMZN) more directly in its home market. JD is in the process of setting up a US online store to serve the domestic market. Alphabet's (GOOGL) Google is helping JD with the US store setup.
Google's assistance to JD regarding the setup of its domestic US online store builds on the partnership the companies announced in June. Google invested $550 million for a stake in JD.
Article continues below advertisement
Diversifying customer base
JD has been selling items to Americans, but it does so through a partnership with Walmart (WMT), which is also its backer alongside Tencent and Google. Running a domestic online store would give JD the opportunity to sell directly to American consumers, which could help the company to further diversify its customer base, considering that the vast majority of its revenue is currently generated in China. The US online retail market was worth $453.5 billion in 2017, up from $391 billion in 2016, according to US Commerce Department figures.
Facing off with Amazon
For Amazon, JD's arrival in the domestic US e-commerce market would mean increased competition. But it won't be an easy ride for JD either despite teaming up with Google on its domestic US store launch. Amazon's Prime loyalty program has been successful, drawing more than 100 million subscribers. In addition, Amazon has partnered with Snapchat (SNAP) to send its millennial users to its marketplace whenever they want to buy something online. Snapchat reaches about 80 million people across North America.