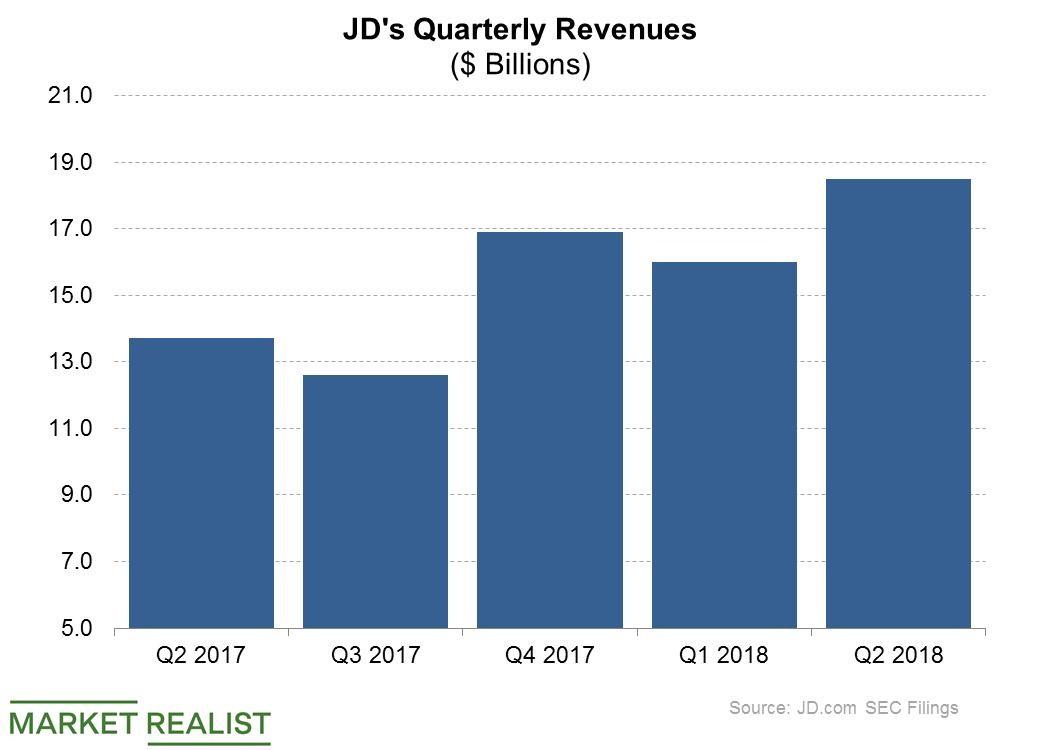 JD Diversifies into Parcel Delivery
JD.com enters parcel delivery market
JD.com (JD) has entered the parcel delivery market with a service that lets people in China use JD's courier service to ship packages across several Chinese cities, including Beijing. Customers can use the JD app or Tencent's (TCEHY) ubiquitous WeChat app to request pickups. WeChat boasts more than a billion users.
JD's delivery customers can choose same-day delivery, next-day, or two-day delivery options. And delivery methods include high-speed rail and air.
Article continues below advertisement
More than 40 billion parcels delivered across China
Expanding into the parcel delivery market shows that JD is diversifying its business beyond e-commerce and moving to squeeze more cash from warehouse assets. China's parcel delivery market presents an enormous revenue opportunity for JD. Some 40.1 billion parcels were delivered across China through express means in 2017, resulting in more than $77 billion in revenue for delivery firms in the country. Alibaba (BABA) is also into the delivery business through its Cainiao subsidiary.
JD revenue increased more than 30%
JD.com currently relies on its e-commerce business for the bulk of its revenue. The company's revenue jumped 31.2% YoY to $18.5 billion in the June quarter. The majority of the company's revenue is generated in China. Revenue rose 61% YoY for rival Alibaba. In China, JD is collaborating with Tencent and Walmart (WM) to tackle Amazon. Outside China, the company has partnered with Google (GOOGL) to help it extend its geographic reach. Tencent, Walmart, and Google all have stakes in JD.