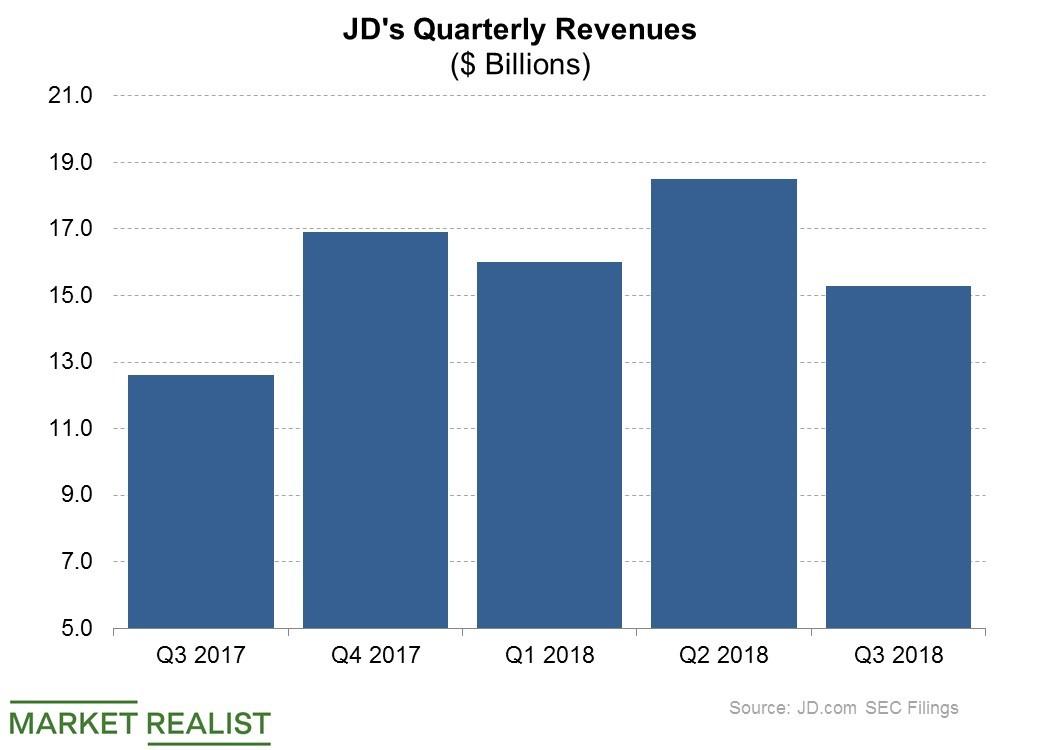 JD CEO Wants to Focus on 'Other Bets'
CEO to oversee new businesses
JD.com (JD) CEO Richard Liu will focus more on overseeing the company's new businesses while leaving his team to run more mature businesses. JD's top executive's decision to focus on overseeing new businesses suggests that efforts to diversify the company's revenue streams are gaining momentum. JD currently generates the vast majority of its revenue from its core commerce business. But the company has sought to diversify, venturing into businesses such as financial services, cloud computing, and parcel delivery.
Article continues below advertisement
E-commerce companies are diversifying
Many of JD's industry peers are also on a diversification journey. Alibaba (BABA) has diversified into businesses such as cloud computing and digital media. Amazon (AMZN) has diversified into cloud computing, where it holds the crown as the world's top cloud company, according to Synergy Research. eBay (EBAY) has diversified into financial services where it processes payments for its sellers and provides them with small business loans through a partnership with Square (SQ). Tencent (TCEHY), a JD backer, is also involved in financial services through its WeChat app.
Geographical diversification
Google parent Alphabet (GOOGL) has launched several initiatives collectively called Other Bets as part of efforts to diversify its revenue sources beyond online advertising. JD is also working with Google to help diversify geographically, especially extending its reach beyond China.
JD reported revenue and net profit of $15 billion and $430 million, respectively, in the third quarter. Both revenue and profit increased from a year earlier.