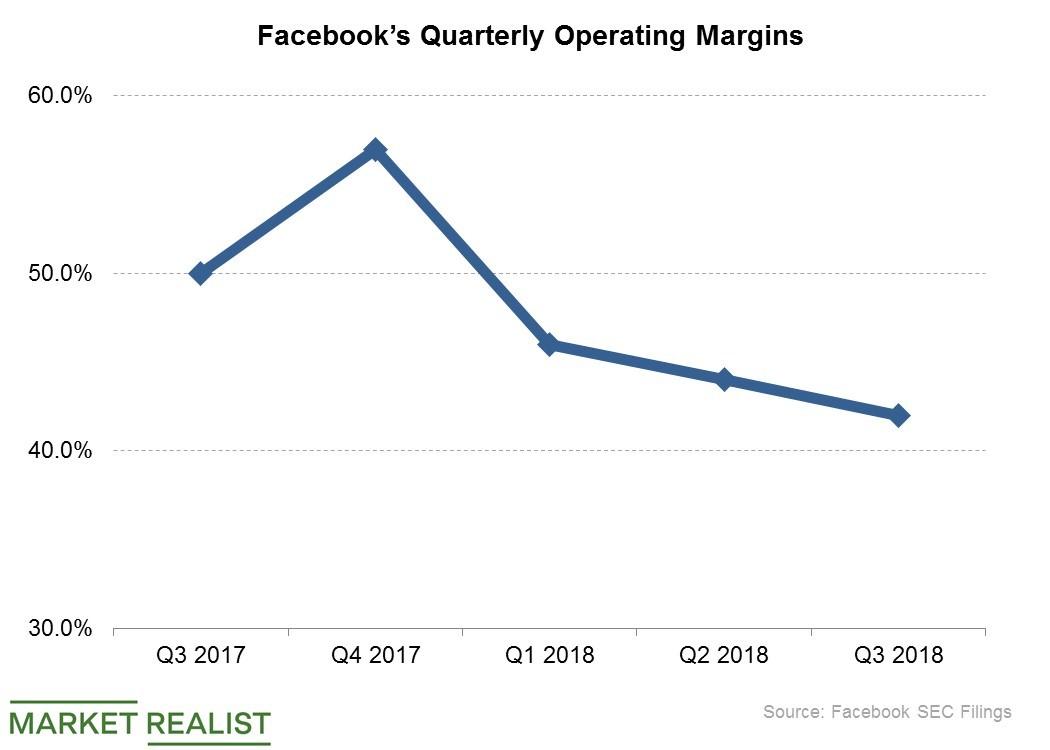 Is Facebook Preparing for a Storm?
Facebook is facing probes
Facebook's (FB) top legal officer, Colin Stretch, has reversed his earlier decision to leave the company, according to Recode. In July, Stretch announced that he was planning to leave Facebook at the end of the year. Now he's expected to stay until at least mid-2019.
The reported decision by Facebook's top lawyer to stay on comes at a time when the company is trying to navigate a number of legal challenges. In the United States, authorities are probing the company's data privacy practices. The probe comes after a third-party developer inappropriately leaked the data of ~87 million Facebook users and a hack into Facebook's systems also exposed the personal data of tens of millions of Facebook users.
Article continues below advertisement
Europe is investigating Facebook
Facebook's compliance with the region's strict data privacy rules, which took effect in May, is being investigated in Ireland. Sooner or later, Facebook could also face questions about its tax practices in Europe, according to Politico.
With the many legal issues surrounding it, Facebook could be betting on its longtime legal expert to see it through the challenges. Stretch joined Facebook in 2010.
$5.1 billion profit
Meanwhile, Facebook has said that its work on enhancing the safety and security of its system remains unfinished and that it will continue to invest in this area. The company previously said it was willing to forgo profits to ensure that it invests enough in securing its platforms to deter hackers and people or groups that may want to abuse its services.
Facebook posted a net profit of $5.1 billion in the third quarter, but it came with a lower operating margin given that the company's costs have been soaring. Its operating margin was 42% in the latest quarter, down from 50% in the same period last year.
Alphabet (GOOGL) delivered a third-quarter profit of $9.1 billion. Amazon (AMZN) and Twitter (TWTR) posted third-quarter profits of $2.9 billion and $106 million, respectively. Snap (SNAP) saw a loss of $325.2 million in the quarter.