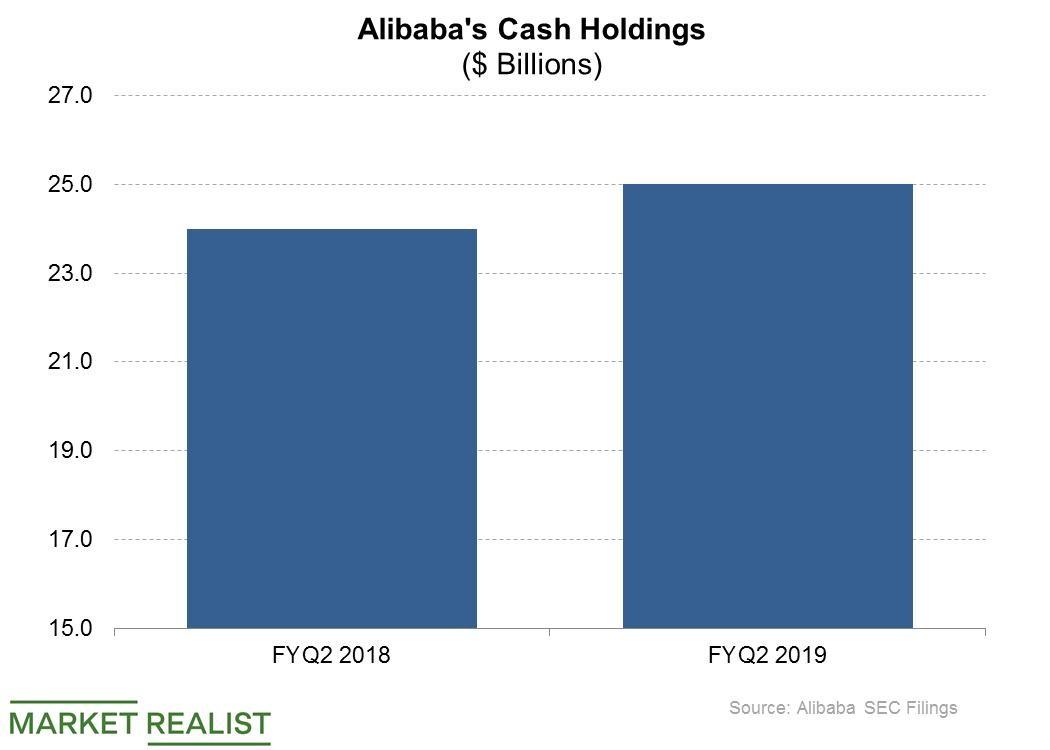 Is Alibaba's Stock Repurchase Program Secure?
By Neha Gupta

Dec. 4 2020, Updated 10:43 a.m. ET
Alibaba is implementing a $6.0 billion repurchase program
Back in May 2017, Alibaba (BABA) announced a plan to repurchase its own shares to the tune of $6.0 billion over two years. That repurchase program did not take off until recently. In September this year, Alibaba announced that it was starting to implement its previously approved $6.0 billion stock repurchase program.
Does Alibaba have what it takes to fund a $6.0 billion repurchase program over two years? If the company's latest financial scorecard is anything to go by, the program seems to be on solid ground.
Article continues below advertisement
$25 billion in cash
Alibaba made a profit of $2.7 billion and generated free cash flow of $2.3 billion in the second quarter of fiscal 2019. The company exited the quarter with $25 billion in cash, suggesting that it can comfortably bankroll its stock repurchase program.
Baidu lines up $1.0 billion repurchase plan
Besides Alibaba, Baidu (BIDU) and Tencent (TCEHY) are two other mainstream Chinese Internet companies that have lined up substantial share repurchase programs. In June, Baidu announced a plan to buy back $1.0 billion worth of shares over the next year. On its part, Tencent recently started repurchasing its shares after nearly a four-year pause. Tencent has board authorization to buy back as much as 10% of its outstanding shares.
eBay (EBAY) bought back shares worth $1.0 billion in the third quarter and had $4.7 billion remaining for future repurchases. Earlier this year, Alphabet (GOOGL) announced an $8.6 billion share repurchase program, but it didn't disclose how long the program is expected to run.