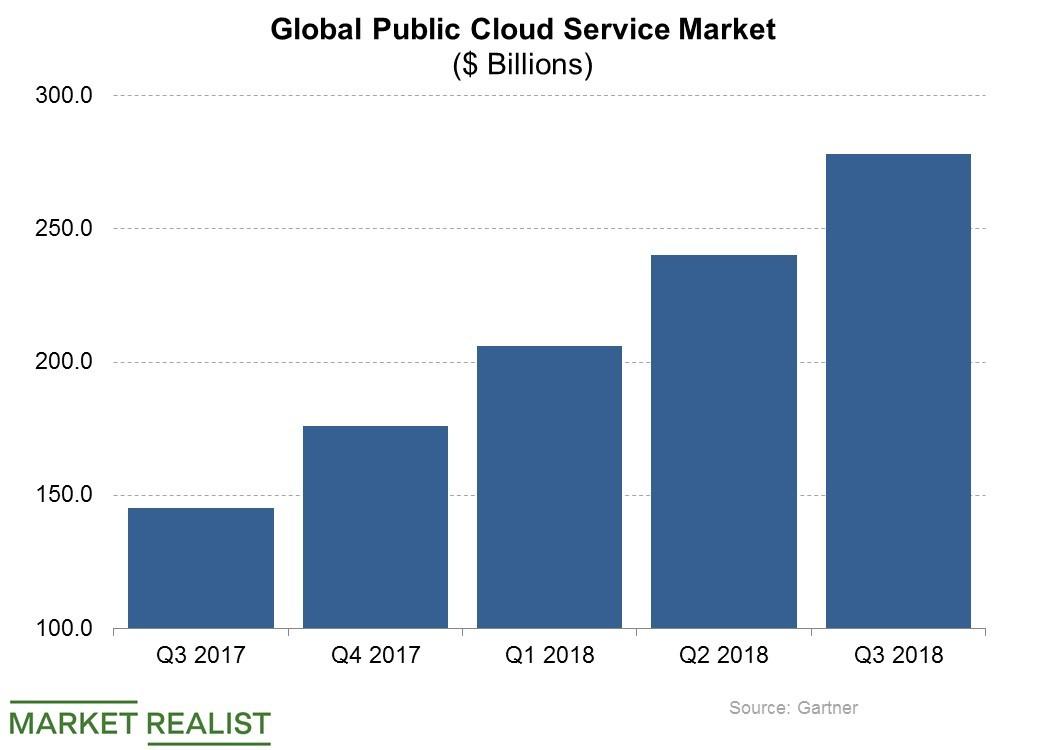 IBM Wins the Kyocera Cloud Contract
By Ruchi Gupta

Dec. 4 2020, Updated 10:53 a.m. ET
Kyocera trusts IBM for secure cloud
IBM (IBM) recently won a cloud computing contract from Kyocera. The contract, which was awarded after a competitive bidding process, calls for IBM to provide infrastructure on which Kyocera will run mission-critical applications. Kyocera said it chose IBM over competing bids because it believes IBM can provide it with a secure and flexible cloud environment.
Although the financial details of the contract were not disclosed, the win is notable for IBM. The company has significant ground to cover to catch up with cloud leaders Amazon (AMZN) and Microsoft (MSFT), and it's also facing growing pressure to stay ahead of Google (GOOGL) and Alibaba (BABA).
Article continues below advertisement
IBM under pressure in the cloud market
While Microsoft, Google, and Alibaba grew their global cloud market shares at least 1.0% each in the third quarter, IBM's market share narrowed 0.5%, according to Synergy Research data.
IBM now holds less than 8.0% of the global cloud market compared to more than 34% for Amazon and 14% for Microsoft in the third quarter. On their parts, Google and Alibaba are closing the gap with IBM, as they exited the third quarter holding ~6.0% and 5.0% of the global cloud market.
$175.8 billion revenue opportunity
The global public cloud market presents a $175.8 billion revenue opportunity for cloud companies this year, according to Gartner estimates. By 2021, the global public cloud market is expected to be worth $278.3 billion.
The acquisition of Red Hat (RHT) is viewed as designed to supercharge IBM's campaigns for revenue and market share in the cloud market. IBM has said that it expects the acquisition of Red Hat to speed up its revenue growth, improve its margins, and add to its free cash flow within 12 months.