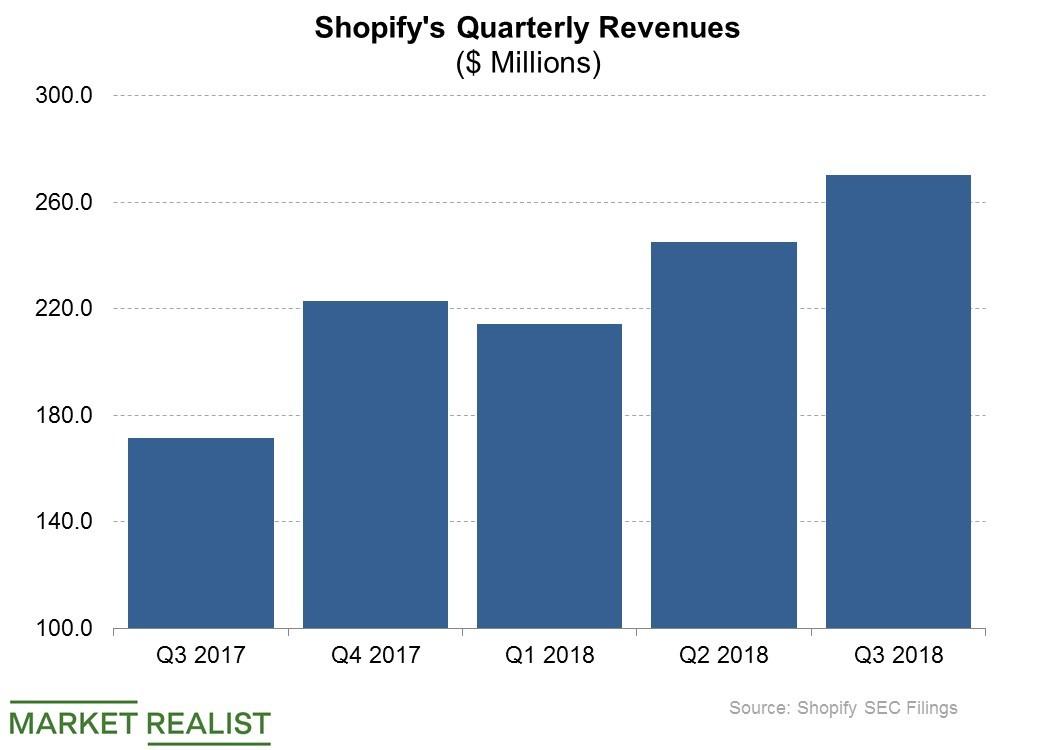 How Shopify Could Benefit from Tictail Acquisition
Shopify buying strategic businesses
Shopify (SHOP) recently acquired Swedish e-commerce company Tictail. Financial terms of the deal have not been disclosed. The purchase of Tictail marks Shopify's second acquisition so far in 2018, according to CrunchBase data. Its other acquisition this year was Return Magic in June.
Shopify is acquiring strategic businesses at a time when it is getting into more heated competition with Amazon (AMZN) for not just online shoppers but also sellers. According to a study by Feedvisor, ~17% of Amazon sellers have product listings on Shopify's marketplace as well.
Article continues below advertisement
Potential boost to international expansion
Given its location in Europe, Tictail has the potential to boost Shopify's international expansion efforts. Amazon and eBay (EBAY) are big in Europe, where Amazon is in the process of expanding its hubs in Britain, and eBay is acquiring auto classifieds site Motors.co.uk. Chinese companies Alibaba (BABA) and JD.com (JD) are also hunting for opportunities in Europe as they seek to expand beyond their domestic market.
Revenue jumped nearly 58%
Shopify generated $270.1 million of revenue in the third quarter, a 57.5% YoY increase. Shopify's revenue growth outpaced the 54.5% growth for Alibaba, 41.4% for Etsy (ETSY), 29.3% for Amazon, and 6.0% for eBay in the same period.
As part of the efforts to boost merchant client loyalty, many e-commerce companies have taken to lending to their marketplace sellers. Shopify extended $76.4 million in merchant cash advances in the third quarter, an increase of 73% from the same period last year. Amazon has facilitated more than $3.0 billion in small business loans to its sellers, while eBay recently tapped Square (SQ) to lend to its sellers.