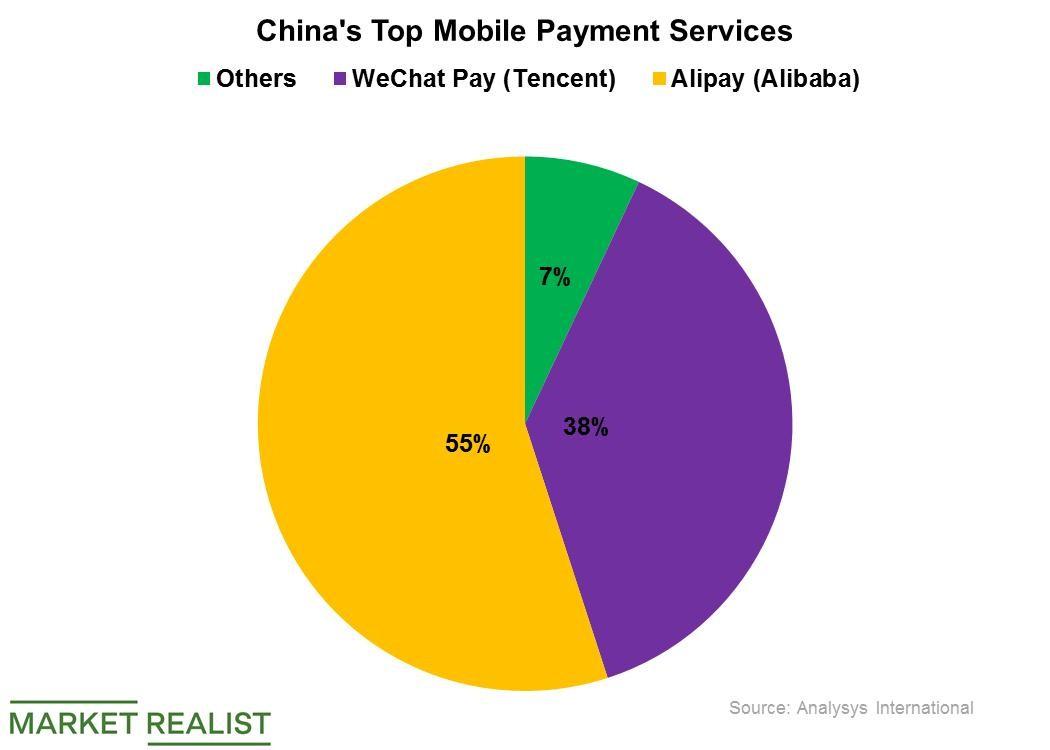 How Alibaba's Ant Financial Gets the Money It Invests
Ant Financial puts more money in Zomato
From its home country of China to India to Brazil, Alibaba (BABA) affiliate Ant Financial has invested hundreds of millions of dollars into other companies in recent months. These investments include an estimated $30 million in Chinese online fashion rental platform MSParis and an additional $210 million in Indian online restaurant discovery and food delivery company Zomato.
The investment in Zomato happened at a time when Zomato's rival Swiggy was said to be in talks to raise as much as $700 million from Tencent (TCEHY) and other investors. Ant Financial has also lined up $100 million to invest in Brazilian card payment processor StoneCo.
Article continues below advertisement
$14 billion raised from investors
Where does Ant Financial get the money it invests? In June, Ant Financial announced that it had raised ~$14 billion that it would spend on funding its global expansion. In addition to bringing investors in to bankroll its programs, Ant Financial also raises money through the monetization of its assets. The company is reportedly seeking to raise ~$1.2 billion through the sale of securities backed by its consumer loans portfolio.
e-Commerce companies offering financial services
Alibaba is in the process of swapping its profit-share in Ant Financial for a 33% equity stake in the business, a move that's expected to allow Alibaba to forge closer ties with the company.
Alibaba is seeking to cultivate stronger ties with Ant Financial at a time when a growing number of e-commerce companies are seeking to expand in the financial services space. Amazon (AMZN) already lends to its merchant customers, and eBay (EBAY) has tapped Square (SQ) to lend to its sellers. Shopify (SHOP), the company whose platform is used to sell legal marijuana in Canada, also extends credit to its merchant customers.
Ant Financial's Alipay is China's dominant mobile payment platform, followed by Tencent's WeChat.