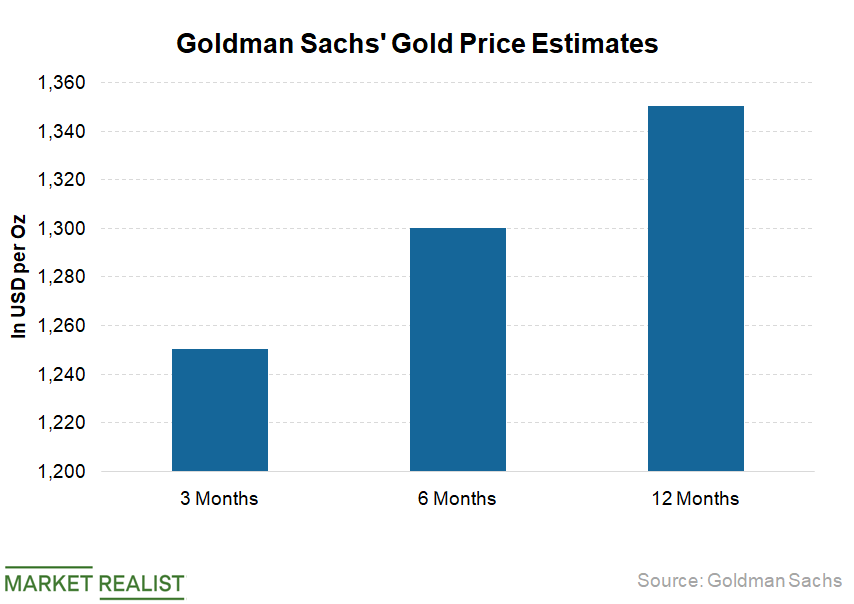 Goldman Sachs: Where to Hide in a Slowdown
Economic growth to slow to a crawl
Previously, we discussed Bank of America Merrill Lynch's take on equity markets and risks facing markets in 2019. Similar to Bank of America, Goldman Sachs (GS) isn't bullish on stocks' prospects next year. It expects US market (SPY) (VTI) growth to slow to a crawl next year, with growth of 2.5%, 2.2%, 1.8%, and 1.6%, respectively, in the four quarters of 2019.
Article continues below advertisement
Tightening financial conditions
Similar to Bank of America, GS believes that tightening financial conditions could be key in the coming deceleration. However, it doesn't think that there will be a US recession next year. It foresees the Fed raising rates in December, and then four times in 2019. Its estimate is slightly hawkish, as even the Fed has guided for just three rate hikes in 2019. GS believes that as inflation will significantly overshoot the Fed's target next year, it will have to raise rates more.
Where to hide according to GS
GS also offered some suggestions to investors for 2019. As reported by CNBC, GS believes, "Cash will represent a competitive asset class to stocks for the first time in many years." Also, GS recommends that investors play defensively, and raised utilities (XLU) to "overweight." As we highlighted in Why Goldman Sachs Is Still Optimistic about Gold, the company believes that gold should gain investor bids as the market fear of a US (DIA) recession strengthens. GS has forecast gold (NUGT) (IAU) prices of $1,250, $1,300, and $1,350 per ounce in the next three, six, and 12 months, respectively. The bank's analysts, however, see upside risks to these forecasts once US (VTI) growth begins to slow down. Next, we'll discuss JPMorgan Chase's views on the market.