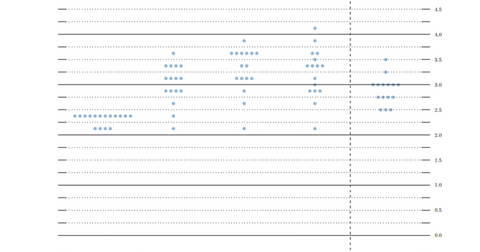 Fund Managers Are Concerned about These Market Risks
By Anuradha Garg

Updated
Trade war is still investors' top concern
In the BAML (Bank of America Merrill Lynch) November 2018 survey, trade war concerns were again named as the top concern among global fund managers. The trade war was cited as the top risk for six consecutive months and for seven of the past nine months. About 35% of fund managers surveyed cited it as their top tail risk, which is the same as last month and lower than 43% in September.
The trade risk is still fresh, and the recent trade escalations between the United States and China (FXI) have kept fund managers concerned about ongoing trade tensions. The latest round of 10% tariffs on $200 billion of Chinese goods could go up to 25% at the beginning of 2019. Moreover, Trump has talked about bringing another $267 billion worth of Chinese imports under tariffs as well. The trade war is still a very big unknown and is expected to affect US businesses in unprecedented ways.
Article continues below advertisement
Quantitative tightening
Quantitative tightening was the second-biggest fear for fund managers, cited by 26% of participants. Investors are talking about a policy mistake by central banks, especially the Fed. Many market participants expect the economy to weaken in 2019. They're concerned that due to the lag between policy change and its visible impact on the economy (SPY) (DIA), the Fed might keep tightening the rates even after the slowdown has already taken over. The availability of easy money has been one of the major factors behind the rising US equity markets (IVV). The end of easy money could put the brakes on the economy. You can read Why a Fed Policy Mistake Is Worrying Markets for more on this topic.
China slowdown
The next biggest fear among fund managers was the China (MCHI) slowdown, cited by 14% of survey respondents. As the trade war escalates, concerns over China's slowdown are also picking up. A slowdown in China could have a spillover effect on the world's economies.