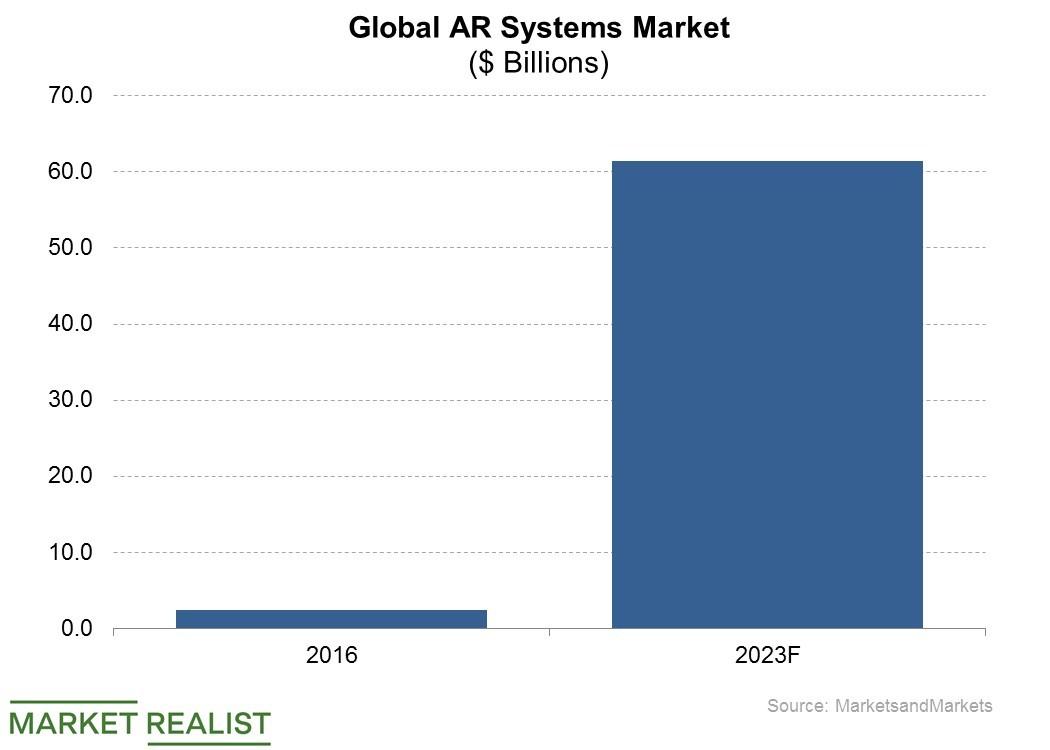 Facebook Seeking More Value for Its Money in Oculus
Non-advertising business has diminished
In March 2014, Facebook (FB) announced a deal to acquire virtual reality systems developer Oculus for $2.0 billion, a huge investment for a company that had just gone public two years earlier.
The acquisition of Oculus was viewed as an attempt by Facebook to broaden its revenue streams. It was particularly notable given it was a new revenue source beyond advertising. However, Facebook's non-advertising business has actually become smaller since it acquired Oculus. The company's revenue from non-advertising sources was $237 million in the first quarter of 2014, the quarter when the Oculus deal was announced. In the third quarter of 2018, Facebook's revenue from non-advertising operations was $188 million, a decline of 20.7% in four years. In contrast, Twitter's (TWTR) non-advertising business has expanded nearly 130% in four years.
Article continues below advertisement
Oculus team shakeup
If Facebook's latest actions are anything to go by, the company appears to be seeking more value for its money in its non-advertising investments. Last month, Oculus co-founder Brendan Iribe left, and shortly after Facebook moved to reconfigure the Oculus team.
The changes at Oculus are seen as an attempt to better align the subsidiary to Facebook's mission, a mission that seems to include speeding up its penetration in the AR (augmented reality) market. Facebook has confirmed it is developing AR glasses.
$61.4 billion in global AR market
The global market for AR systems, including hardware, software, and services, was worth $2.4 billion in 2016 and is on pace to grow to $61.4 billion by 2023.
Google (GOOGL), AT&T (T), and Alibaba (BABA) are among the companies chasing the commercial opportunity in the AR market. In addition to internal efforts, Google backs AR headset maker Magic Leap. Alibaba is also an investor in Magic Leap. In addition to being its backer, AT&T is also the exclusive carrier vendor of Magic Leap consumer devices.