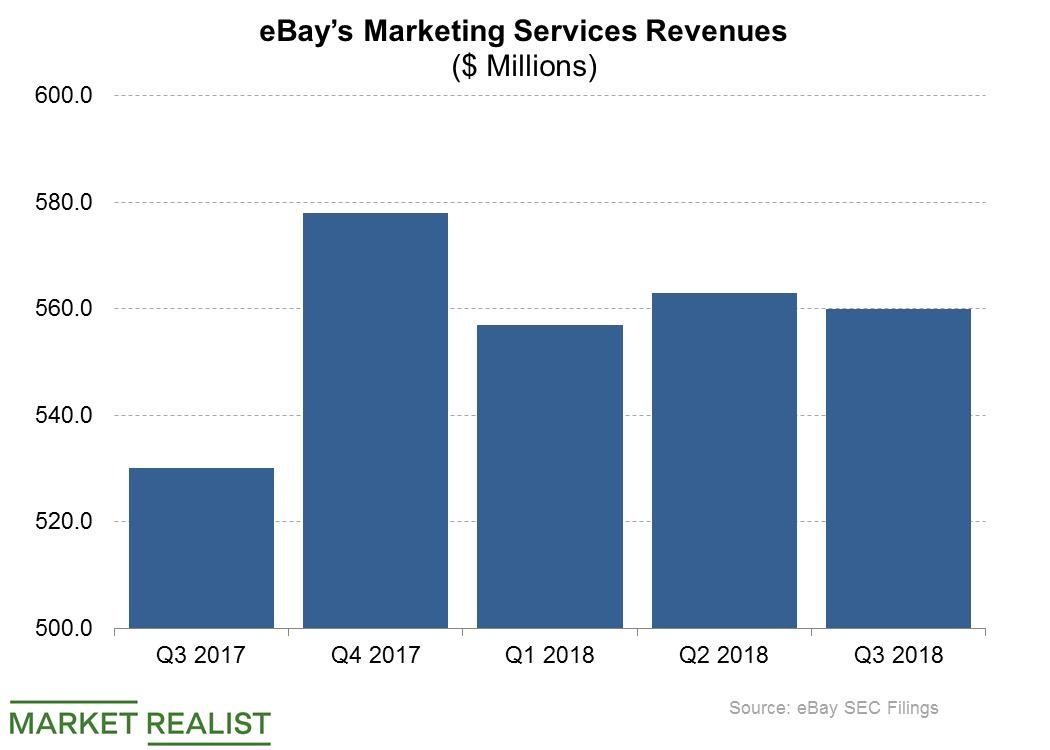 eBay to Buy This British Auto Classified Site
Motors.co.uk to become part of Gumtree UK
eBay (EBAY) is acquiring UK-based vehicle classified site Motors.co.uk. The deal is expected to close in early 2019, after which Motors.co.uk will become part of eBay's classified business subsidiary, Gumtree UK. The combination would see eBay serve more than 620,000 car listings for UK car dealers and buyers. eBay is buying Motors.co.uk from Cox Automotive. The companies haven't disclosed financial terms of the deal.
Article continues below advertisement
$2.3 billion in UK auto digital ads spending
The acquisition of Motors.co.uk is a sign that eBay is stepping up its advertising expenditures in the UK, where spending on auto digital ads is poised to hit 1.8 billion pounds ($2.3 billion) in 2018, according to eMarketer estimates. The auto industry is the second-largest industry in the UK in terms of digital ad spending. The retail industry leads with over $2.4 billion in digital ad spending in 2018.
eBay's ads-focused business expands 6.0%
eBay's marketing services segment, which houses the advertising business, posted a 6.0% YoY revenue increase to $560 million in the third quarter. At Amazon (AMZN), the segment that houses the advertising business recorded 122% YoY revenue growth to $2.5 billion in the third quarter. Google (GOOGL), Twitter (TWTR), and Facebook (FB) grew their third-quarter advertising revenues by 20.3%, 29%, and 33% YoY in the third quarter, respectively.
In the pursuit of digital advertising expenditures, eBay and Amazon are capitalizing on the trend in which consumers begin their online product search in marketplaces rather than search engines like Google.