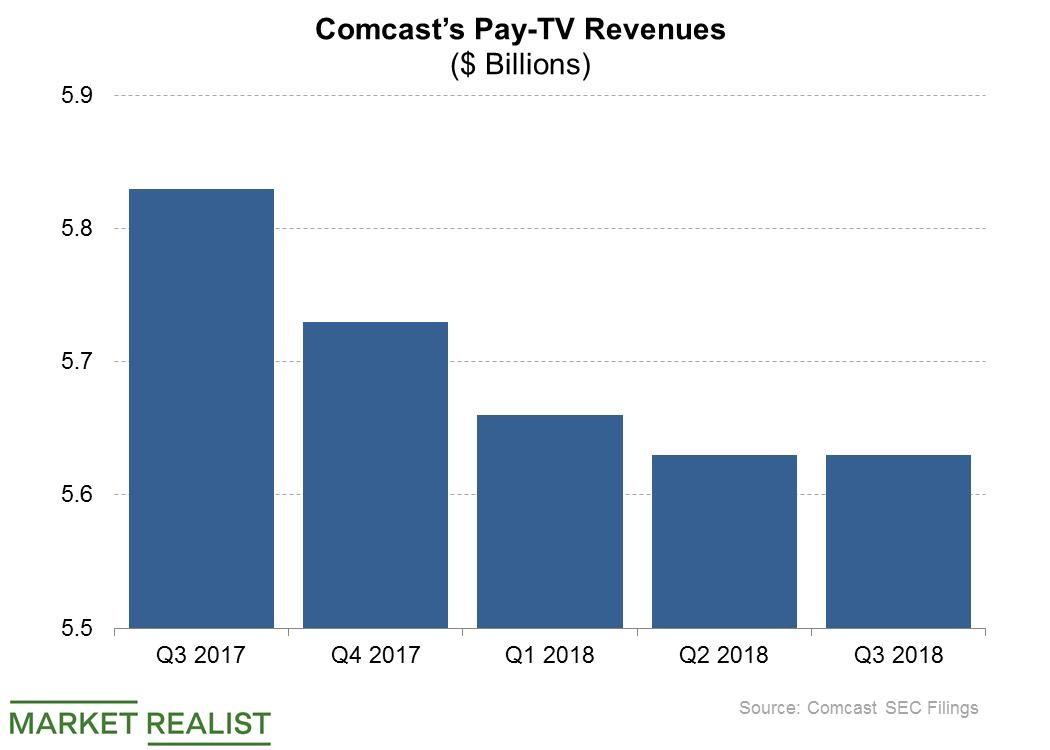 Comcast's Pay-TV Customer Retention Improves
Comcast bundles Netflix subscription
Although cord cutting continues to rattle Comcast (CMCSA), the company's pay-TV business showed remarkable resilience in the third quarter. In an apparent effort to slow the exodus of video customers, Comcast has teamed up with Netflix (NFLX), Amazon (AMZN), and Google to include their online video services in its pay-TV platform. Netflix and Amazon have been investing in original programming to enhance the appeal of their video services.
Article continues below advertisement
Customer retention exceeded expectations
Comcast lost just 106,000 pay-TV subscribers in the third quarter. That was down from 140,000 subscribers lost in the first quarter and 125,000 subscribers it lost a year earlier. Comcast's customer retention was also better-than-expected given that the consensus estimate showed the company would lose as many as 152,000 pay-TV subscribers in the latest third quarter. Still, Comcast's third-quarter pay-TV revenue fell 2.9% YoY to $5.6 billion.
Television business playing supportive role
Comcast is now positioning its pay-TV business as a support activity, meaning it is helping the company drive uptake and improve customer retention in its other businesses such as its broadband service.
Comcast's strategy, in which the television business plays a supportive role, comes as the company is bracing for increased competition in the broadband market as wireless operators begin to roll out ultrafast 5G services. Verizon's (VZ) 5G home service offers competitive Internet speeds of up to 1 gigabit per second. AT&T (T) is on track to join Verizon in offering 5G services in up to a dozen US cities, taking on Comcast's broadband business in the process.