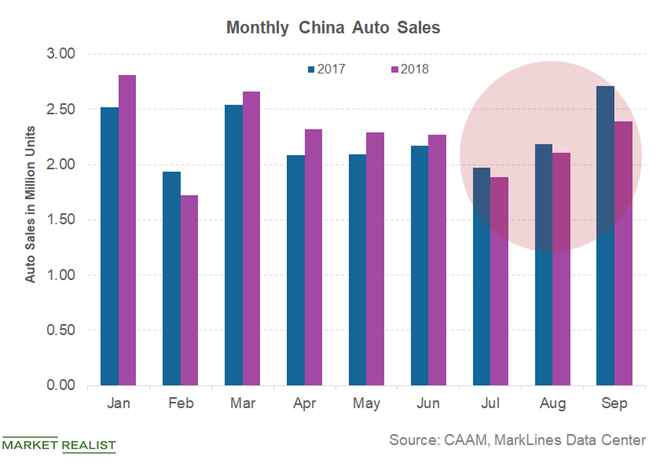 China's Slowdown Impacts US Steel Stocks
China's slowdown
China (FXI) is the world's largest steel producer and consumer. The country's steel demand grew steadily in the last two years due to stimulus-fueled growth in the construction and automotive sectors.
In the last few months, China's steel demand indicators have shown signs of a slowdown. Property sales have continued to soften in China. The sales volumes, as measured in the floor area, fell 4.7% YoY (year-over-year) in the first ten months. The data showed an additional deterioration from September. China's automotive sector has been in even dire straits. The automotive sector appears to be heading for an annual contraction in 2018. So, what does China's slowdown means for US steel companies like U.S. Steel Corporation (X), Cleveland-Cliffs (CLF), and AK Steel (AKS)?
Article continues below advertisement
Impact
As Chinese steel prices fell, global steel prices followed. Lower global steel prices mean a lower floor for US and international steel prices. Although President Trump's tariffs have helped increase the spreads between US and international steel prices, weak global steel prices had a negative impact on US steel's pricing environment. US steel prices could soften more if the Section 232 exemptions are extended to other countries. Canada and Mexico, both leading steel exporters to the US (SPY), are also fancying their chances for a Section 232 exemption after the successful NAFTA renegotiation.
A possible demand slowdown and rising domestic steel supply are potential risks for US steel companies, which we'll discuss in the next part.