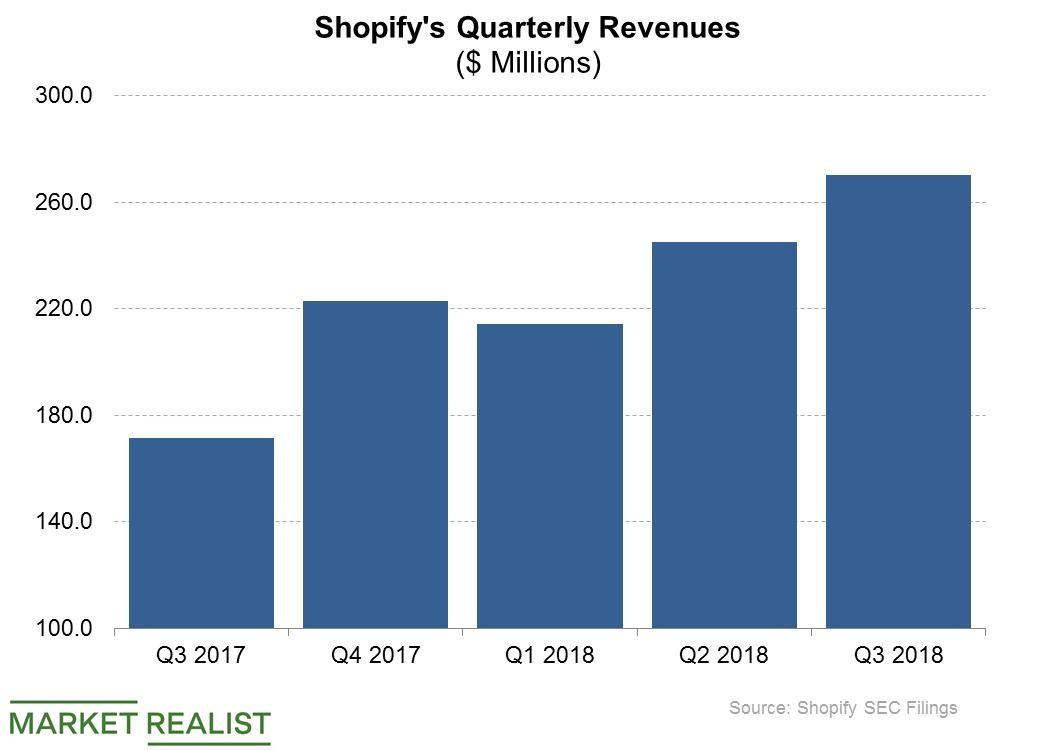 Canada's Cannabis Market Presents Huge Opportunity for Shopify
Go-to platform for cannabis buyers
Shopify (SHOP) has emerged as the go-to platform for people seeking to buy legal cannabis online in Canada. Recreational cannabis became legal in Canada on October 17, expanding the country's legal cannabis market. The use of cannabis for medical reasons had already been legalized in the country.
Shopify's platform has been chosen by many vendors to run their online legal recreational cannabis stores. These vendors include government-run entities in provinces such as Ontario and British Columbia. Several prominent cannabis companies in Canada such as Canopy Growth (CGC) and Aurora Cannabis (ACB) also use Shopify's platform for online sales. Canopy Growth generated revenue of $59.2 million, and Aurora Cannabis generated revenue of $42 million in fiscal 2018, which ended in March.
Article continues below advertisement
A $6.0 billion revenue opportunity
Canada's legal cannabis market, consisting of medical and recreational sales, is expected to generate $1.3 billion in revenues in 2018, according to New Frontier Data estimates. By 2025, Canada's legal cannabis market is expected to be worth more than $6.0 billion. As a leading platform for online legal cannabis sales, Shopify looks well-positioned to capitalize on Canada's rapidly burgeoning legal cannabis market.
Revenue soared 58%
Shopify lifted its 2018 revenue outlook after it was selected by several Canadian provinces and prominent cannabis companies to run their online cannabis sales. Shopify now expects its 2018 revenue to be in the range of $1.05 billion and $1.06 billion. It originally guided 2018 revenue in the band of $1.02 billion to $1.03 billion.
Shopify's revenue increased 58% YoY to $270.1 million in the third quarter, beating 29.3% revenue growth at Amazon (AMZN), 14% at PayPal (PYPL), and 6.0% at eBay (EBAY) in the same period.