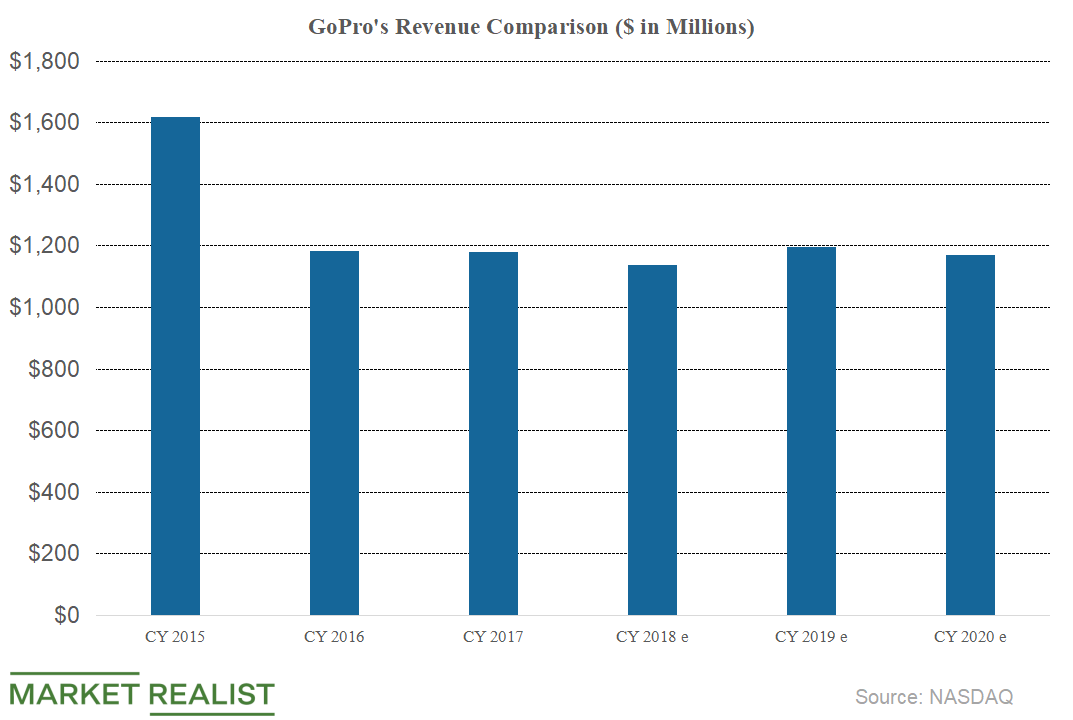 Can GoPro Stock Rise More in the Next 12 Months?
GoPro stock has fallen 28% in 2018
GoPro (GPRO) stock has fallen 28% in 2018. In fact, it's lost significant value in the last three years. Does this mean that the stock has bottomed out, or will it continue to burn investor wealth?
We've seen that GoPro has the majority of dollar and market share in most of the markets in which it operates, so why has its revenue fallen from $1.61 billion in 2015 to $1.22 billion in 2016 and $1.21 billion in 2017? It's part of a niche market and has a high price point that's unattractive in most developing economies. The action camera is not an integral part of the consumer ecosystem like the smartphone, tablet, or PC.
Article continues below advertisement
Revenue and earnings growth
Revenue and earnings growth are two of the most important metrics for evaluating the performances of stocks. GoPro's sales are expected to fall to $1.14 billion in 2018. Its sales are expected to rise 5.3% to $1.2 billion in 2019 and then fall 2.2% to $1.17 billion in 2020.
GoPro now expects to post non-GAAP (generally accepted accounting principles) profitability in the fourth quarter. With a rise in its sales expected next year, its bottom line is also expected to rise at a robust pace. Analysts expect the company's earnings to grow at a compound annual growth rate of 10% over the next five years.