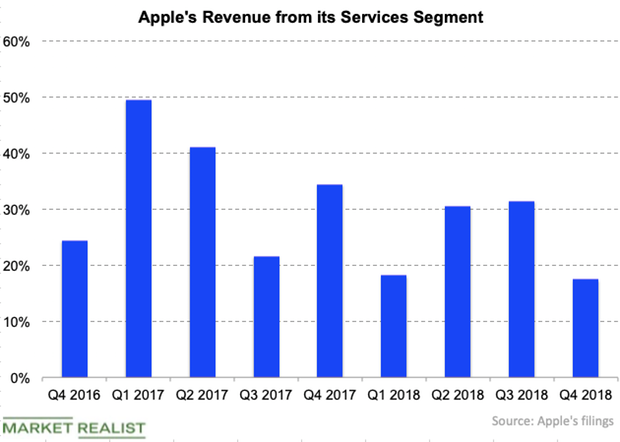 Berkshire Hathaway and Mutual Funds Loaded Up on Apple in Q3
Berkshire Hathaway now has a 5% stake in Apple
Warren Buffett is bullish on Apple (AAPL). The billionaire investor initially bought Apple in 2016 when the stock was trading at around $100. Despite the recent plunge, the stock is still at around $190.
Buffett added a good chunk of Apple stock to his portfolio a few months back when the stock was at around $163, which was one of the reasons why the stock saw a big jump. According to Berkshire Hathaway's latest 13-F filings, Buffett added another half a million Apple shares to the portfolio during the third quarter. Berkshire now owns over 5% of Apple's outstanding shares. Apple accounts for over a quarter of the company's portfolio.
Article continues below advertisement
Buffett remains bullish despite a bleak holiday season outlook
Despite the 16% fall in the stock, Buffett remains bullish on the stock. Warren Buffett has mentioned in the past that he likes Apple for its "brand and ecosystem" and not its growth in the short term.
Its Services business is expected to drive the company's revenue in the future, especially if its content business takes off. Apple's stock is trading at 13.7 times next year's earnings.
Apart from Berkshire, three big mutual funds—Fidelity, Janus Henderson, and J.P. Morgan—also purchased a large amount of Apple stock.