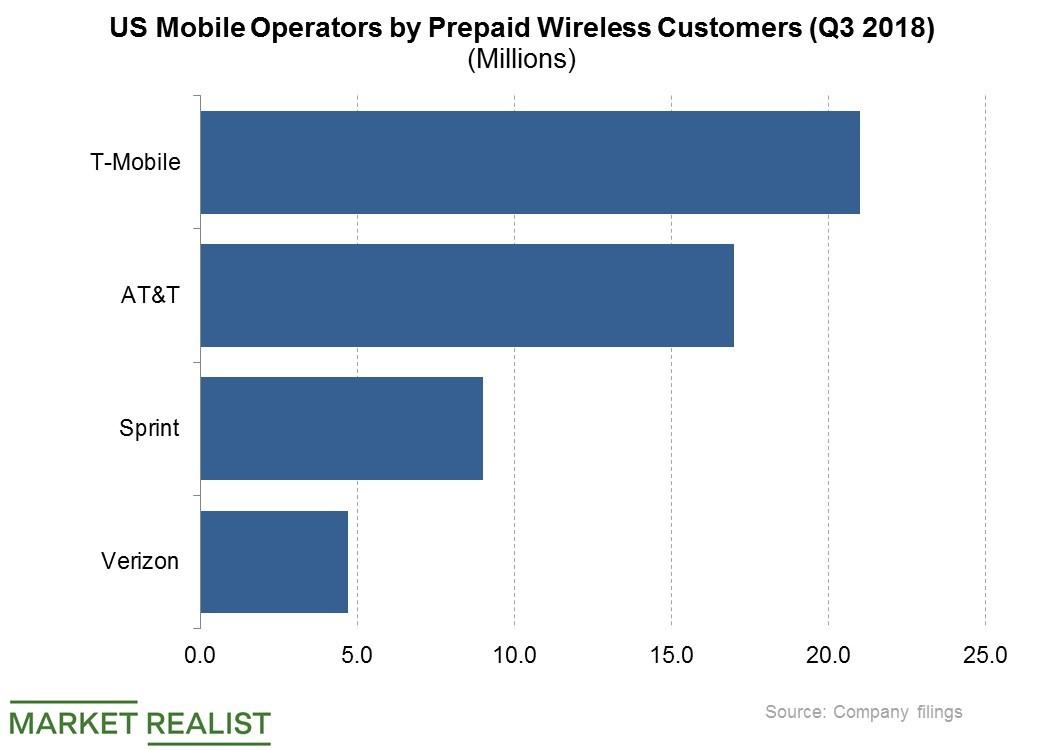 AT&T Wakes Up to Prepaid Reality
AT&T trying to woo prepaid customers
AT&T (T) has been going for prepaid customers since reporting that gains in its prepaid business underpinned its success in the latest quarter. The company's revenue increased 15.3% year-over-year to $45.7 billion in the third quarter, meeting the consensus estimate.
Shortly after reporting its third-quarter results, which showed the importance of the prepaid business in supporting the company, AT&T launched a generous promotion targeting prepaid customers. Prepaid customers taking advantage of the promotion can save $20 on their monthly bill by activating a new line on the operator's network before January 10.
Article continues below advertisement
The race for prepaid customers
AT&T's prepaid promo allows customers to pick up an unlimited prepaid plan that typically costs $65 per month for just $45 per month. Its top-tier prepaid plan, which normally costs $85 per month, has been discounted to $65 per month, giving customers 10 gigabytes of mobile hotspot data and the ability to stream video on mobile at a fairly good resolution of 1080p.
The AT&T prepaid promo launched after T-Mobile (TMUS) rebranded its prepaid subsidiary as "Metro by T-Mobile," and eBay (EBAY) teamed up with Red Pocket Mobile to sell prepaid wireless plans to people purchasing used phones through its online marketplace.
AT&T adds 481,000 prepaid subscribers
AT&T added 481,000 prepaid customers in the third quarter, exiting the period with 17 million prepaid customers. T-Mobile led with 21 million prepaid subscribers at the end of the third quarter, gaining 35,000. Verizon (VZ) and Sprint (S) both lost prepaid customers in the third quarter, concluding the period with 4.7 million and 9.0 million prepaid customers, respectively.