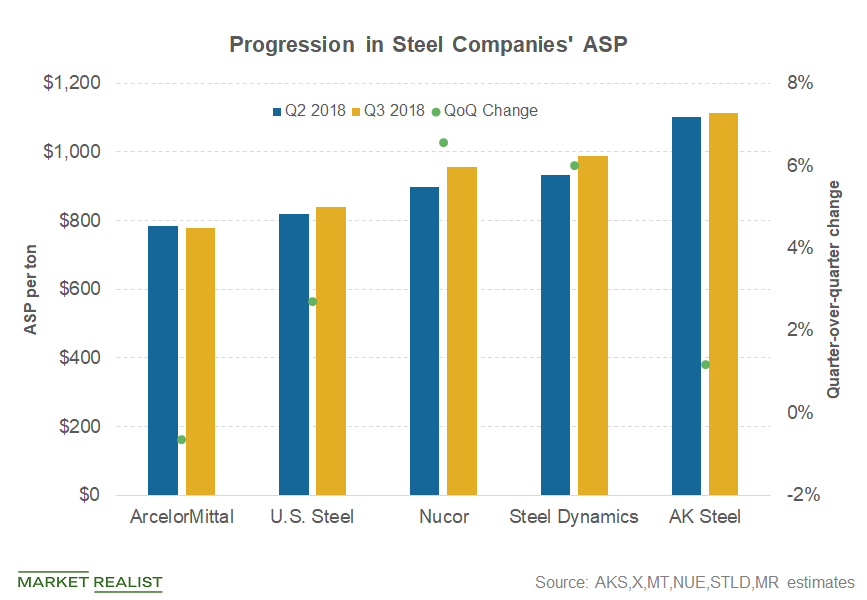 Analyzing US Steel Companies' Headwinds and Tailwinds
US steel companies
As we noted in the previous part, US steel prices have come off their 2018 highs. However, we should remember that steel companies sell their products on a spot and contract basis. In spot sales, shipments are priced based on prevailing spot steel prices. Pricing in these sales tends to be volatile based on the trend in spot steel prices.
Article continues below advertisement
Contract sales
In contract sales, prices are usually fixed. The prices are based on some benchmarks like prevailing spot prices. In 2018, contract pricing was a headwind for steel companies—especially the annual contracts that rolled over at the beginning of the year. US steel prices only spiked in February, while most of the annual contracts were rolled over towards the end of 2017. The sales didn't capture the sharp rise in spot steel prices.
Spot steel prices are still much higher compared to the prices at the end of 2017. Higher spot steel prices should benefit steel companies' 2019 annual contracts. U.S. Steel Corporation (X) and AK Steel (AKS) have highlighted contract pricing as a tailwind for 2019.
Since spot steel prices have come off their highs, steel companies would make a lower margin on their 2019 spot sales. While contract sales would be a tailwind for steel companies (CLF) (NUE), spot shipments might be a possible headwind compared to 2018.
Some of the steel companies are also expected to incur higher costs next year, which we'll discuss in the next part.