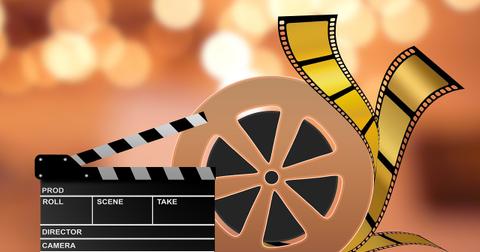 AMC Entertainment Stock Fell 3.5% after Its Q3 2018 Results
By Victoria Dean

Updated
AMC's third-quarter results
On November 8, AMC Entertainment (AMC) fell 3.5% in the after-market hours following the announcement of its third-quarter results. AMC's revenues were a little over $1.221 billion—marginally better than the consensus estimates of $1.221 billion.
The EPS was -$0.82—wider than analysts' estimate of -$0.47. The EPS was also wider than the adjusted EPS of -$0.33 reported in the third quarter of 2017. The bottom line was marred due to higher operating costs and other expenses.
Article continues below advertisement
Management noted that AMC Stubs A-list is gaining significant traction. AMC Stubs A-list has achieved the targets way ahead of schedule. A-List has nearly 500,000 paid members four and a half months after it launched in June. AMC expected to attain a strong subscriber base of 500,000 by the end of the first year of rollout.
The Stubs A-list feature has increased AMC's loyalty membership to 17.0 million households. The company is upbeat because Stubs A-list's existing subscriber base would add $120 million in annual recurring revenues.
On January 9, AMC will increase Stubs A-list's price (exclusive of tax) to $21.95 from $19.95 earlier in certain states including Colorado, Florida, and Georgia. For Connecticut, California, Massachusetts, New York, and New Jersey, the price will be $23.95.
AMC is also equipping theatres with recliners and large-format screens to enrich patrons' experience.
AMC's revenues
On a year-over-year basis, AMC's revenues grew 3.6%. The admissions revenues decreased 0.3%, food and beverage revenues rose 6.5%, and other theater revenues rose 33.5%.
The US segment's revenues rose 5.9% YoY to $845.9 million. The number of US attendees rose 8.6% to 58.9 million in the third quarter. The average ticket price of $9.15 was lower than $9.80 in the same quarter of 2017. The food and beverage revenues per patron were $5.11—down slightly from $5.13 in the same quarter last year. The International segment's revenues were down 2.2% to $325.8 million.
In the third quarter, AMC's adjusted EBITDA declined 3.4% YoY to $142.4 million. The US adjusted EBITDA fell 2.4%, while the International adjusted EBITDA fell 6%.