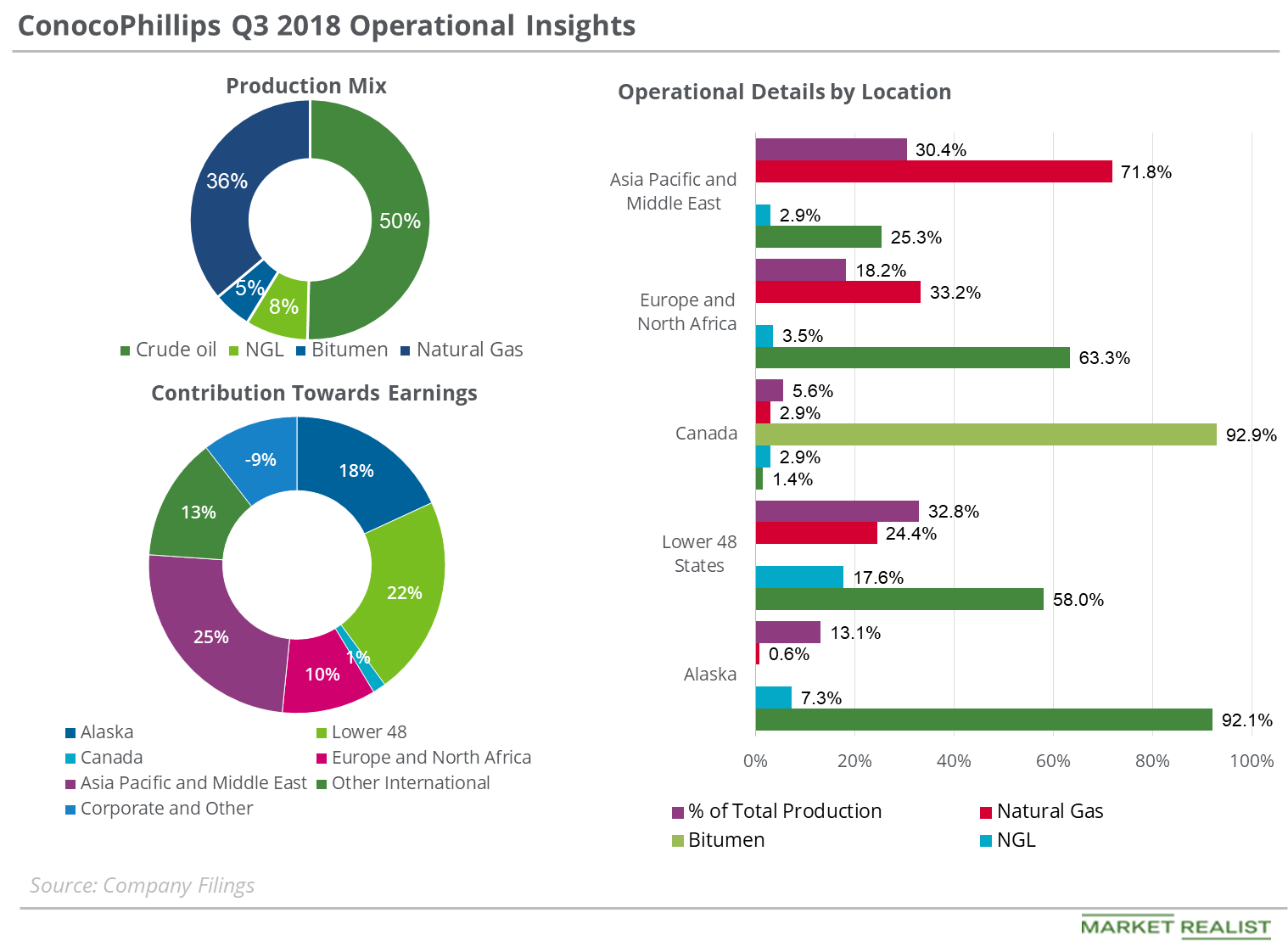 A Look at ConocoPhillips' Operational Metrics
ConocoPhillips' production mix is shifting to an oil-weighted portfolio
ConocoPhillips (COP) has shifted its production mix more to an oil-weighted portfolio in the past few quarters. COP's total natural gas production has fallen 6.4% from Q3 2017. In fact, compared to Q2 2017, its natural gas production has recorded a fall of 22%. In this period, COP's natural gas volume in the lower 48 states has almost been cut in half. However, crude oil production from this region has risen ~34% since the second quarter of 2017.
Article continues below advertisement
Higher taxes impacting COP's earnings from Europe and North Africa region
The company's Europe and North Africa region contributes 18.2% to COP's total production, making it the third-highest revenue-producing region. However, its contribution to COP's earnings is only ~10%. The effective income tax rate in this region is at ~70.3%, 34.8 percentage points higher than the company's consolidated effective income tax rate.
Norway accounts for ~58.3% of the total production from the Europe and North Africa region. Norway imposes a tax rate of 78% on upstream companies, which consists of a corporate income tax and a special tax of 23% and 55%, respectively.
A look at peers' production mix