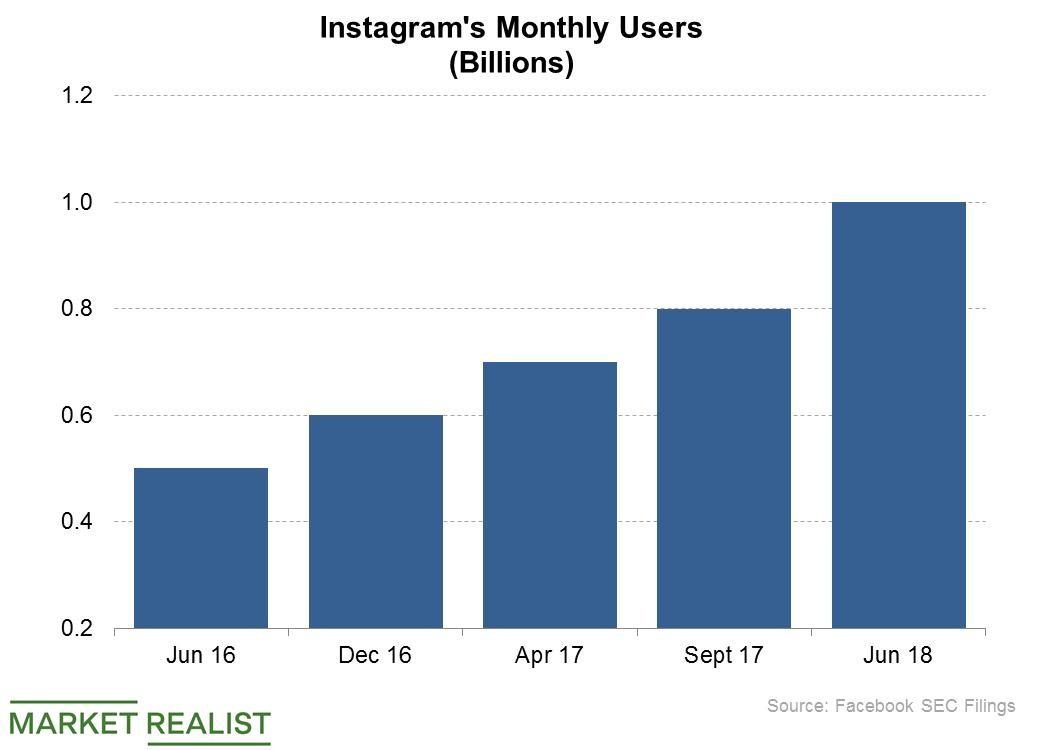 Why Who Runs Facebook's Instagram Is a Big Deal
By Ruchi Gupta

Oct. 16 2018, Updated 9:01 a.m. ET
Facebook picks longtime insider to run Instagram
Facebook (FB) recently appointed Adam Mosseri to run its Instagram subsidiary. Mosseri is a longtime Facebook executive who began as a product designer at Facebook's namesake social network in 2008. He was leading Facebook's newsfeed team before he moved over to Instagram as its product leader, where he worked alongside Instagram founders and executives Kevin Systrom and Mike Krieger.
Last month, Systrom and Krieger said they would step down as Instagram CEO and chief technology officer, respectively. Before they left, the founders said they were happy to leave Mosseri in charge of Instagram, saying he was a leader with a strong design background and a deep understanding of what Instagram ought to deliver to its community of users.
Article continues below advertisement
Instagram boasts over 1 billion users
Tapping a company veteran like Mosseri to run Instagram further highlights the importance of the subsidiary to Facebook. Instagram is a social platform where young people who don't want to sign up for Facebook often go. It has attracted more than 1 billion users and 2.0 million advertisers.
Instagram has largely avoided the privacy storms that the flagship Facebook platform has found itself in recently, making it a clean slate and a vital product in Facebook's pursuit of advertising dollars in a market that has become crowded and competitive.
Facebook's ad revenue rose 42%
Facebook's advertising revenue rose 42% YoY (year-over-year) to $13 billion in the second quarter, accounting for 98.5% of its total revenue. Snap (SNAP), Google (GOOGL), Twitter (TWTR), and Yelp (YELP) grew their advertising revenues 48%, 23.8%, 23%, and 20% YoY, respectively, in the second quarter. In the quarter, revenue soared 132% YoY in the unit that houses Amazon's (AMZN) advertising business.