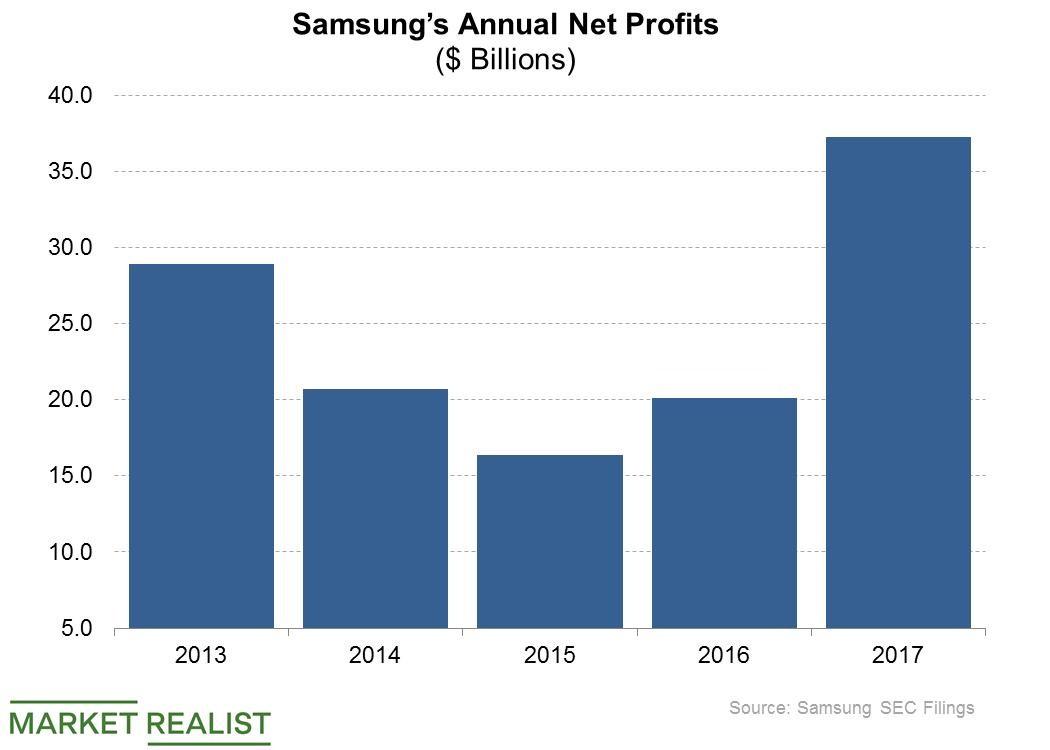 Why Samsung Acquired Zhilabs
Meeting automation needs in the 5G era
Samsung (SSNLF) has acquired Zhilabs, a Barcelona-based firm that works with telecom operators to analyze network conditions, performance, and traffic through the application of AI. Although Samsung didn't disclose how much it was paying for the acquisition of Zhilabs, the acquisition is intended to enhance Samsung's 5G capabilities.
With the acquisition of Zhilabs, Samsung is betting that AI-based automation could play a key role in the 5G era. As operators launch new 5G services, their requirements for automated solutions and network analytics are expected to increase significantly. So, Samsung is trying to position itself to be the one-stop shop for operators seeking AI-based network and service analytics.
Article continues below advertisement
$22 billion committed for strategic investments
Samsung (SSNLF) is planning to keep Zhilabs is an independent subsidiary under its management within its corporate family. The acquisition of Zhilabs occurred a few months after Samsung said it would commit ~$22.2 billion to invest in strategic areas such as AI, 5G, and auto electronic components. Samsung reported a net profit of $37.3 billion in 2017, up from $20.1 billion in 2016.
Samsung exploring 5G use in factories
Samsung is in the race with Nokia (NOK) and Ericsson (ERIC) for contracts to supply operators developing 5G networks and manufacturers seeking to automate their factories. As they seek to lead the 5G race, Nokia and Ericsson have both turned to the European Investment Bank for loans to support their 5G programs.
Samsung won contracts to supply equipment for Verizon's (VZ) initial 5G network deployments in several US cities. Samsung is also one of the vendors that AT&T (T) is working with for its 5G projects. Samsung and AT&T have also partnered to study 5G use cases in industrial environments.